Apple is reportedly preparing to launch some new Macs real soon. While rumours firmly indicate to a new MacBook Pro, we might as well get to see an upgraded iMac, Mac Pro or MacBook Air. The upcoming PCs will run macOS Sierra right out of the box. According to Recode, Apple will unveil the new computers at an event to be held on October 27, 2016.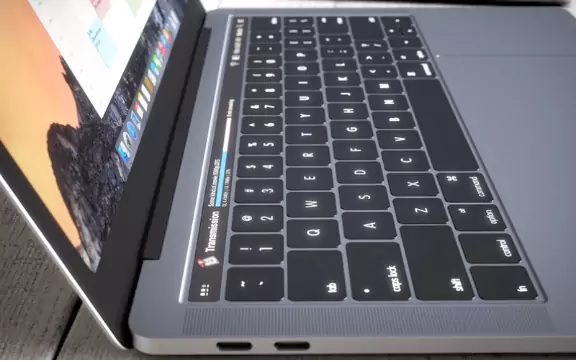 From several rumours and speculations, we already have a rough idea about the upcoming MacBook Pro. The laptop will sport an innovative OLED touch panel. This will replace the function keys of the keyboard. Using the thin strip of OLED display, you may be able to control music playback, view important notifications, see the time and date, etc. The MacBook Pro is expected to sport the same aluminium construction, but with a thinner and lighter chassis. Read on to know more about the forthcoming notebook.
The brand new Intel Kaby Lake chipsets are expected to be power up the 2016 MacBook Pro. Since the high-end Kaby Lake processors will not be out before January 2017, Apple may opt for the current Skylake range or may push back the availability of the notebooks. The graphics department may get the new AMD Polaris GPUs. Manufactured using the latest 14 nm process, the graphics cards are extremely power efficient and sport excellent thermal controlling.
Speaking of the display, the 13-inch variant of the upcoming MacBook Pro is expected to feature a Quad HD (2560 x 1440) resolution, while the bigger 15-inch model may get a 4K (3840 x 2160) display. Connectivity wise, the 2016 MacBook Pro will probably ditch the traditional USB port. Instead, Apple will only add the new Type-C USB port along with the customary Thunderbolt 3. The next generation MacBook Pro shall feature the force touch enabled trackpad along with a purported Touch ID fingerprint scanner. The latter is presumed to be integrated into the power button of the upcoming notebook.
The 2016 MacBook Air which is also expected to launch in the upcoming event will feature similar kind of utilities as the new MacBook Pro. Just the former will be more portable and feature trimmed down internals. The macOS Sierra of the 2016 Macs will come inbuilt with Apple's personal assistant – Siri. The new notebooks may even come with a touch-enabled display.
Quite a long time has passed since Apple significantly upgraded its MacBook line-up. So, it is pretty much expected that the company will upgrade its highly popular devices soon. The launch event for the 2016 MacBooks will be held at or near the Apple's Cupertino office on the next Thursday i.e. October 27.