Gibson Innovations took to CES 2016, to announce the new Philips Fidelio soundbar, a new speaker that is powered by Dolby Atmos, and that is added up by Philips' proprietary Ambisound technology. The soundbar from Philips is said to be removing the limitation of 5.1 speakers, because Dolby Atmos helps in immersive and far better surround sound.
According to Gibson Innovations, the Fidelio Soundbar will be able to produce three-dimensional 5.1.2 channel surround sound, including overhead. It is a network of 18 speakers with two up-firing speaker modules, creating 5.1.2 channels of sound including height dimension. On either side are 3 mid-range drivers, with one driver on each side dedicated exclusively for optimum voice clarity. Remaining drivers combined with precisely angled tweeters allow the soundbar to create an enlarged sound stage far wider than its own length.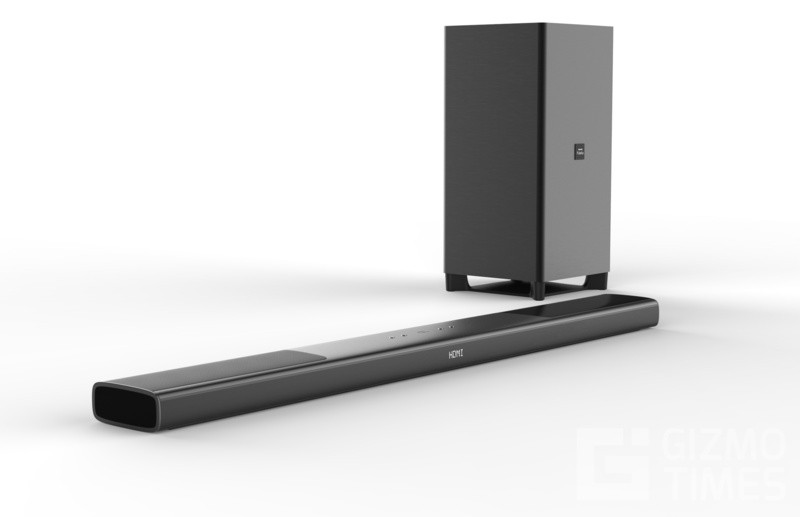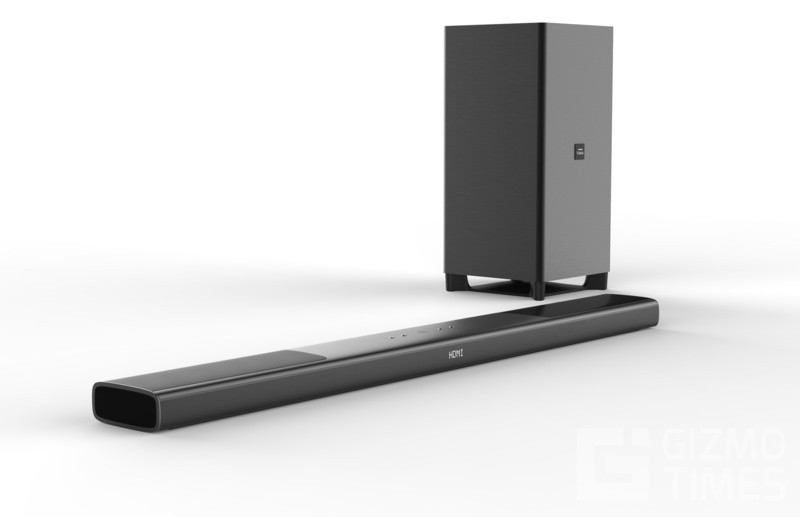 A wireless subwoofer delivers sound at 220W, and it includes an 8-inch downward firing driver. The subwoofer has a dome-shaped bass reflector, which precisely does the reflection of lower frequencies and thus, radiating it for a 360-degree bass movement.
"The Philips Fidelio Sounbar with Dolby Atmos goes beyond the traditional 5.1 surround sound system," said Rodney Chan, Video and Home Cinema Business Leader, Gibson Innovations. "People now want the best sound at home. With Dolby Atmos and Philips' proprietary Ambisound technology integrated, this soundbar creates powerful moving audio that can be placed anywhere in the room and makes sound come alive. This is our first soundbar to offer a truly 3D audio experience."
The best part about the Fidelio soundbar is that it is just 50mm thin and even being that slim, it powers the best technologies including Dolby Atmos. It runs with Bluetooth AptX, AAC and NFC, so the soundbar as well as the subwoofer, both are wireless. The other connectivity options included in the speakers are 2x HDMI-in, HDMI ARC, Optical, Coaxial, 3.5mm jack.
The Dolby Atmos technology in Fidelio is replacing the Dolby Pro Logic II family of upmixers, and this new upmixer tech individually steers the frequency bands for producing surround sound in a spacious ambiance. To add to this, Philips Ambisound technology uses multiple drivers at specific points in the soundbar, so as to produce notches and help listening to sound as if it is coming out from the sides or rear of the speaker.
Philips Fidelio Soundbar Specs
Power: 20W x 9 channels
Subwoofer power: 220W
Channels: 5.1.2
Sound experience: Dolby Atmos with Philips Ambisound
HDMI: v1.4a (4K through 30 fps)
Bluetooth: AptX, AAC
NFC: Yes
Ports: HDMI-in x 2, HDMI ARC, 3.5mm Aux in, Coaxial, USB-in
While announcing the Philips Fidelio soundbar, the company hasn't mentioned about the pricing, and it is said to be coming in Summer 2016.