Altec Lansing has been at the top of acoustics technology and innovations with an array of products for years, the company has introduced their latest headphones called DVR DJ-Style Headphones which come with built-in DVR camera. This camera allows users to record the scene live and stream it on any flat screen in the vicinity. This can be particularly useful for DJ's who play to an audience and showing live telecast from the DJs point of view giving them the excitement they need in the event or at the club.
The headphones come with a pair of 40 mm large format drivers along with an action camera packed in the same housing. The camera is capable of recording at 1080p/30fps using the DVR camera with a push of a button. The camera is positioned in the ear cup facing the front, to get the view of what the DJ is seeing. The recorded video can not only be streamed via Wi-Fi integrated into the cans, but also stored on the product's 8GB internal memory which can be expanded using external micro SDHC card up to 32GB for downloading after the show and for editing or uploading on social network sites.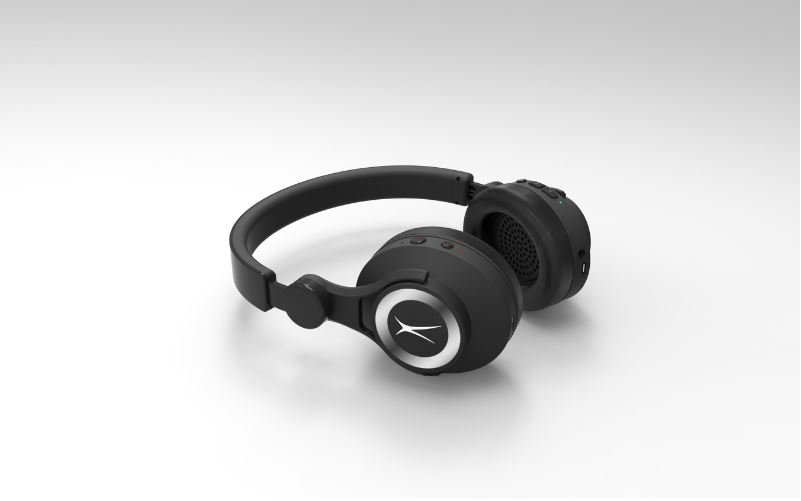 The DVR DJ-Style Headphones come with built-in rechargeable lithium ion battery which is said to give up to 7 hours of battery life. It is foldable to enable easy carrying and portability. The headphones come with an integral microphone with wind cancellation and song navigation/telephony buttons. When paired with your smartphone TTS for voice activation and spoken caller ID by name, enabling the headphones to double as a personal listening device are available.
To view the Video being recorded on your iPhone, Android and Windows, an app called MAgisto is available which automatically selects the best parts of the raw camera footage and allows users to add music, themes and effects which turns the video into a fully edited mini-movie in a matter of seconds, which might take hours with proper editing software. The headphones were showcased at CES 2016, in Las Vegas.