With the smaller laptops getting more powerful, there is yet another contender in this segment by HP called the "no compromise" ZBook Studio. This ultrabook is in line with the likes of MacBook Pro and the recently released Microsoft Surface Book. The ZBook series by HP is refreshed with 15 and 17 inch models.
The ZBook Studio is a powerhouse with a 15.6-inch display which comes in three options to select from – FHU, UHD and 4K resolution with resolutions ranging from 1920 x 1080 to 3840 x 2160 pixels along with an optional touchscreen. HP has given two thunderbolt 3 ports which can be used to connect to external display as well. There is a Thunderbolt 3 docking station to be used with the HP ZBook studio. The Studio comes with wide range of processors to choose, starting from Intel Xeon E3-1545M v5 having Intel Iris Pro Graphics 580 to the powerful Intel Core i7-6700HQ with Intel HD graphics 530 or P530.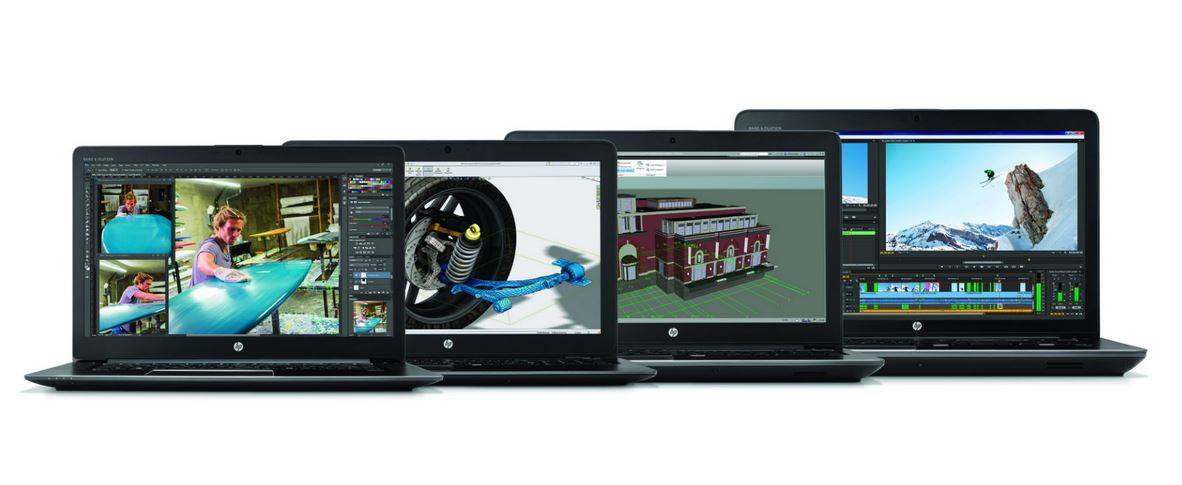 In the graphics segment the company is said to be giving an option to have the Nvidia Quadro M1000M discrete graphics in the ZBook Studio, it has up to 32GB of ECC memory. That's some impressive bit of hardware which makes it neck to neck with the MacBook Pro and the Surface Book. It is made of aluminum and is kept at 0.7-inches or 18mm in thickness and weighing 2 kgs or 4.4lbs in weight making it sleek and powerful. This is a major overhaul from the previous model which was not much accepted because of its bulky design. It comes with 2 Tunderbolt 3 ports, an HDMI 1.4 port, SD card slot and 2 USB 3.0 ports.
The other new ZBooks announced by HP one of which is the 15u variant which is most affordable priced at £900 having a 15.6-inch FHD dispaly and AMD FirePro professional graphics. It has 32GB of ECC memory and up to 1.5TB of storage space. The ZBook and ZBook 17 ultra books come with options for high customization to suite you requirements. It comes with DreamColor UHD or FHD touch displays. You can choose between Intel Core or Xeon processors, up to 64GB ECC memory and 4TB of storage. These models are also more sleeker than their predecessor and HP promises that it will have 27 percent more battery life for the ZBook 15 and the ZBook 17 has 67 percent increase in battery life.
As for the pricing, the new ZBook Studio is also pricey like the previous model which starts at €2,300 and will be varying based on the options which we choose. The ZBook Studio will be available from December worldwide. The pricing of the other members of the ZBook series launched today have not been revealed by the company. The HP Thunderbolt Dock which was launched will cost you an additional £180.