With the Apple iPad Pro up for pre order, there are accessories which are coming up as well. One of the first to join the race is Logitech, with its Logi CREATE backlit keyboard case and protective case for iPad Pro. The design and the feel of the keyboard case as well as protective case are at par to match the iPad Pro, Logitech said that it has designed both the products in close collaboration with Apple to match the iPad Pro in aesthetic as well as a on-the-go productivity tool.
The Logi CREATE Keyboard Case for iPad Pro is made of rugged tightly-woven fabric wrapped around the keyboard which is said to be durable and is resistant against scratches and protects against spills as well. The iPad Pro will be snapping on to the Create's Keyboard with the iPad Pro's smart connector which connects magnetically to the top of the keyboard using Apple's new Smart Connector. This three-pin port also supplies the Create Keyboard power for the backlit keys and connects using Bluetooth.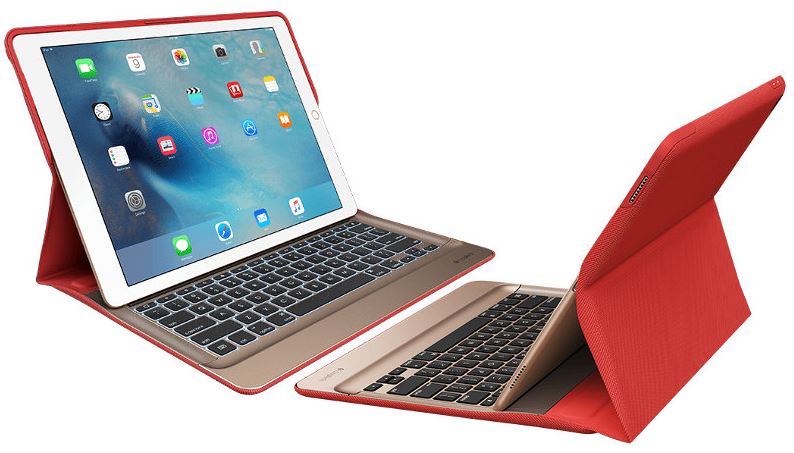 If we look at it form a distance we will be misled to believe that it is a MacBook pro keyboard, the appearance and finish has a lot of similarity apart form the missing track pad. This is made possible because of the size of the iPad Pro which gives Logitech the freedom to give standard full-size keyboard along with spacing between keys.
Logi CREATE Keyboard case can be used in a laptop mode, we are uncertain on how well the case can manage the heavy iPad Pro which weighs 1.57 to 1.59 pounds. The keyboard comes with shortcut keys dedicated with the iPad Pro features along with the hardware controls for typing or viewing modes. It is in sync with the iOS 9's onscreen shortcut bar.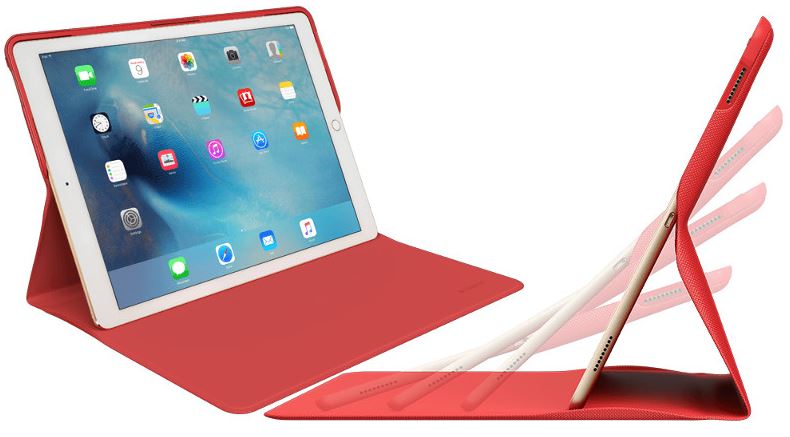 The Logitech Logi CREATE Protective Case is another accessory by the company for the iPad Pro which is just a protective case for the tablet. It gives the iPad Pro a viewing angle from 0-degree to 60-degree range depending on your requirement and comfort. This is made possible with a smooth-glide hinge to position the tablet in the desired position and the hinge holds it firmly in the set position.
This Protective case also is made up of tightly woven premium fabric which is resistant to bumps, scratches and spills. The Logitech Logi CREATE Keyboard Case for iPad Pro is priced at US$ 149.99 which is approximately Rs. 9,900 INR, the Logi CREATE Protective Case is available at US$ 79.99 which is approximately Rs. 5,290.