Lenovo has made its presence felt in the IFA 2015 by launching the Lenovo Ideapad Miix 700 which is a tablet device aimed at Microsoft Surface Pro 3. It has also launched a list of Laptops under the IdeaPad series. Lenovo has launched laptops in four series, dividing them based on the pricing of the laptops. The most affordable laptops are launched under the 100 series, with the 300 series and 500 series coming with better components, design and being targetted at the mid-range competition. The 700 series is the to-of-the-line model which will be providing premium finish, to end components and features.
Now that we are done explaining the huge list of Laptops revealed lets get into the details of each one. Let us start with the IdeaPad 100S which is their entry level laptop, there is also a IdeaPad 100 which is a less premium laptop in comparison to the S series. The IdeaPad 100S comes with 11.6-inch or 14-inch displays which have a resolution of 1,366 x 768 pixels screen resolution and the 11.6-inch model is powered by a Quad-core Intel Atom Z3735 processor. the 11-inch model measures just 1.75cms and weighs in at 0.99 kg while the 14-inch model measures 1.85 cms and weighs in at 1.41 kg.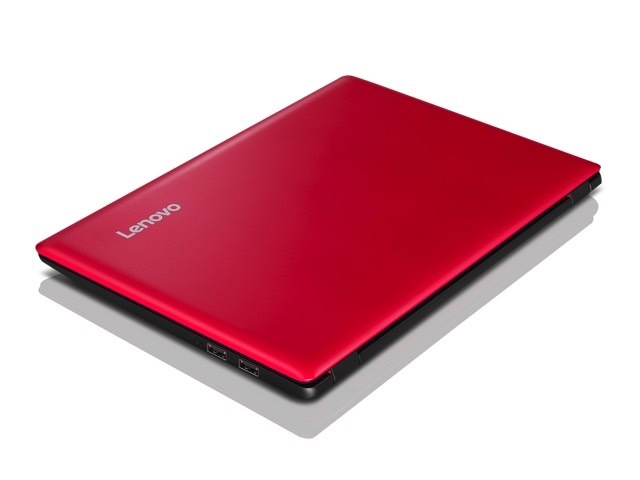 The 14-inch model is powered by a Celeron N3050 CPU. Both the variants are supported by 2GB of RAM the 11.6-inch model comes with 32GB internal storage and two USB 2.0 ports and the 14-inch model comes with 64GB storage and connectors like USB 3.0, 2 USB 2.0, HDMI port and SD card reader. The 11.6-inch IdeaPad 100S is priced at $189 and the 14-inch IdeaPad 100S is priced at $259.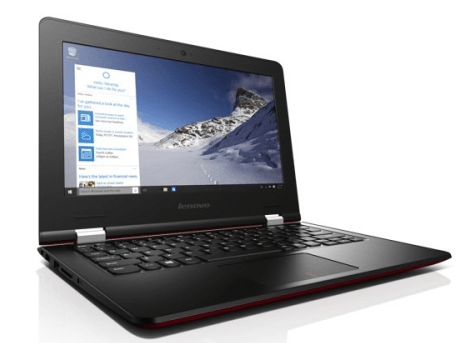 The Lenovo IdeaPad 300S comes with an 11-inch display and is powered by a quad-core Intel Pentium Braswell N3700 processor, it is supported by Intel HD graphic card and a Nvidia GeForce 940M 2G discrete GPU. Battery life of IdeaPad 300S is 5 hours and comes with a single USB 3.0 port along with two USB 2.0 ports, HDMI and a SD card reader. It weighs in at 1.77 kg and measures just 1.96cms in thickness.
The Lenovo IdeaPad 500S comes in three variants based on display size, with 13-inch, 14-inch and 15.6 inch having FullHD displays. It comes with intel Skylake Core i7 processor. It can be configured with specifications up tp 8GB DDR3 RAM and with storage up to 1TB hard drive or 256GB SSD. It can be configured with GeForce 920M GPU from Nvidia. The Idea 500S comes with two USB 3.0 ports, a single USB 2.0 port, HDMI and a 4-in-1 card reader. The 500S measures 1.93cm in thickness and weighs in at 1.54kg in weight for the 13.3-inch model.
Lenovo also revealed their more affordable IdeaPad 300 and 500 series laptops which are comparatively cheaper than their S series counterparts. IdeaPad 300 comes in three variants of 14-inch ($399) measuring 2.34 cms and weighs 2.10 kgs, while the 15-inch ($549) also measures 2.34 cms and weighs in at 2.30 kgs the 17-inch ($449) model measures in at 2.15 cm in thickness and weighs 3Kgs in weight. All the  display sizes sport fullHD display resolutions.
The IdeaPad 300 series can be configured up to Intel Core i7 Skylake processor with 8GB DDR3 RAM and either a 1TB SSHD. You can also add AMD Radeon R5 M330 GPU in addition to the Intel HD graphics. The 300 series laptops come with USB 3.0, HDMI and VGA ports along with a 4-in01 card reader.
Whereas the IdeaPad 500 series can be configured with Intel Core i7 Skylake CPU or AMD A10-7300 processor. With the AMD model pricing starting from $399 for the 14-inch model and $599 for the 15.6-inch model. the Intel CPU model starts at $499 for the 14-inch and $849 for the 15-inch model. Lenovo has launched a huge array of laptops to carter the needs of each category of user form budget friendly to midrange to even high-end laptops with the IdeaPad 700 series.