Barracuda, probably the name that strikes to the people who are into travel and backpack lifestyle. It is the same company that raised 1.7 million in Crowdfunding. The Barracuda Konzu backpack is the Worlds Most Advanced Backpack that comes with a broad range of features making it your one stop solution for your travel requirements. Before we jump into discussing the features of the Backpack, let us make it clear that it is currently available to bid and will ship in early May 2017 and the company has so far raised $343,512 funds.
So to start off, the Barracuda Konzu Backpack comes with wireless charging feature that is capable of charging your gear on the go. The 10,000mAh built-in battery pack charges itself in just 8-10 hours when you are at home and once you head out it will focus on charging your gear. The backpack comes with a sensor that alerts you in case your zippers are open accidentally; it can close all the zippers with a push of a single button.
It keeps your information protected with the help of RFID-shielded pockets and can also act as a camera mount while you click images. The detachable camera mount comes with an add-on Bluetooth camera clicker to click images on the go. The camera mount Pod attaches securely to the adaptor affixed to the bottom of the backpack making it very stable.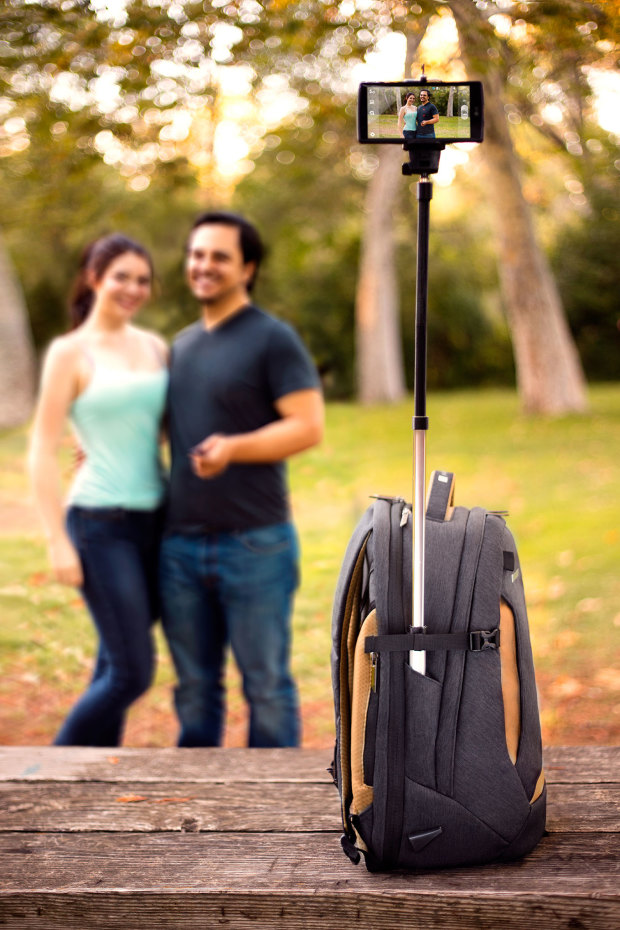 The Dual Charging Station comes equipped with a transmitter on its left shelf that can charge a Qi-compatible device in 8-10 hours. Every backpack comes with one wireless standard charging station, but you can upgrade it by adding $39/$49 to your choice of backpack depending on your requirement. It also comes with a folder to place your house keys and heavy-duty retractable cord. The expandable strap system gives you the extra little bit of storage you need to put your helmet or windbreaker in style.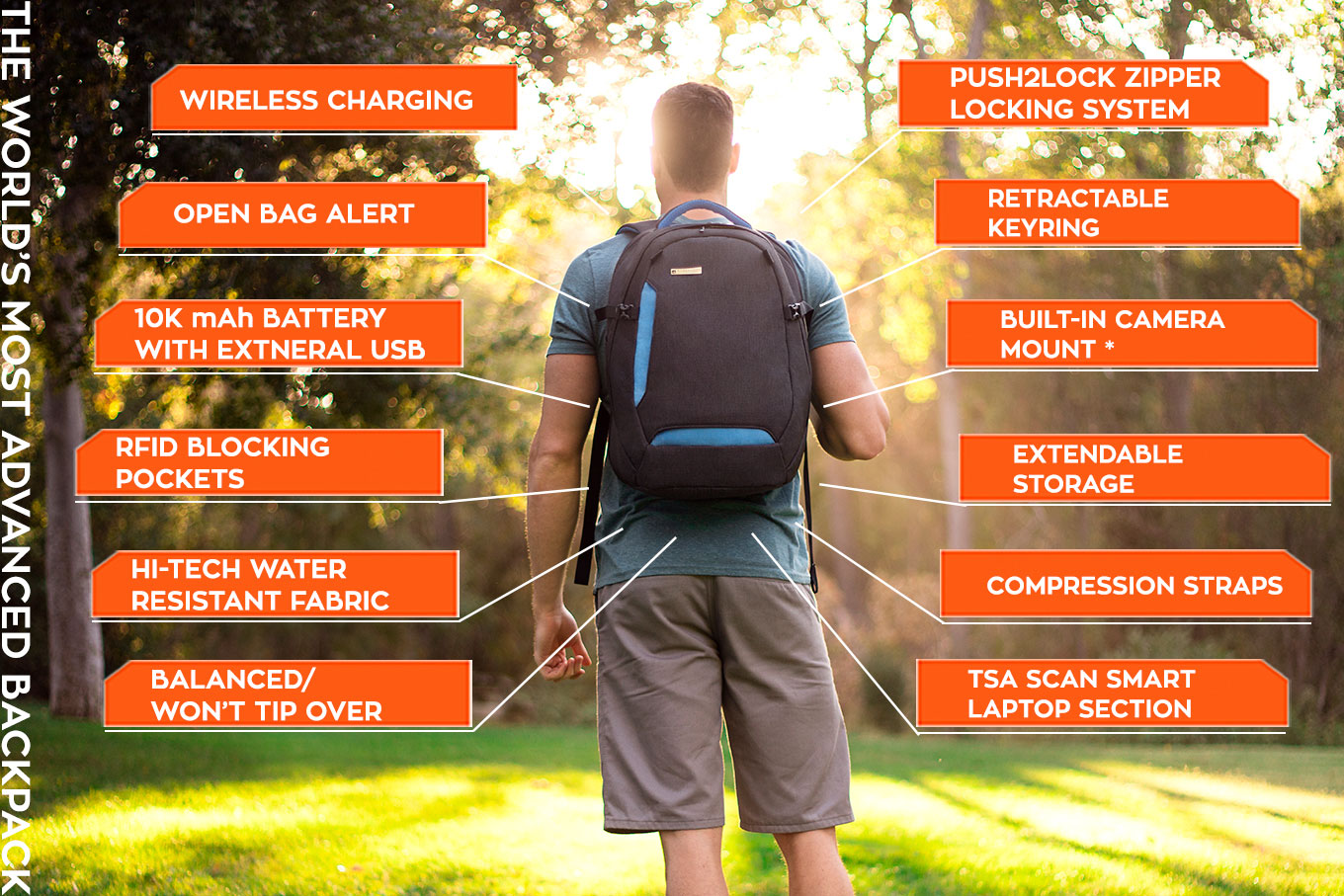 When a backpack of this stature is available, you have to sacrifice on your comfort. But, that's not the case with Konzu, as it comes with padding that makes even the heaviest of backpack loads a breeze making it comfortable all the time. The Barracuda Konzu early bid is priced at $159 that includes one battery station. You can purchase two Konzu backpacks at just $259 that comes with two battery stations on board. As we said above, the Barracuda Konzu will start shipping in May 2017 soon after the campaign is ended.