When Nest launched the first thermostat years back, it didn't look good and it didn't make people think about its potential. The evolution was great and the second gen. Nest thermostat was much better with functionality, but it still seemed a bit old fashioned for many. Today, Nest launches the third gen. Nest Thermostat with a slimmer profile, and a brighter, higher-resolution screen.
The second gen. Nest had quite a smaller display, and it was 1.75-inch in diameter, compared to the new 2.08-inch diameter which seems easily bigger, given how the entire body remains almost the same. Even the resolution has become better, as the 320 x 320 pixels resolution gets bumped up to 480 x 480 pixels.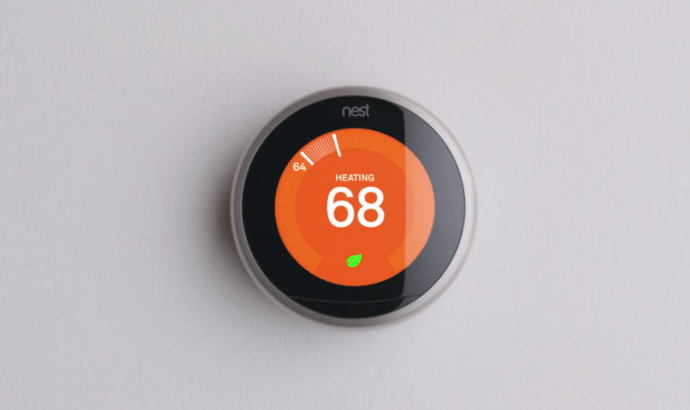 The motion detection that was working for a distance of about three feet in the predecessor, now works across the room, and Nest has given this feature a name – Farsight. Whenever a person walks into the room, the thermostat lights up and shows the room temperature or time. The size of the screen is enough to easily show either an analog or digital clock.
Furnace Heads-Up is another feature introduced in the third gen. Nest thermostat, and that is a feature where this little thermostat learns about the shutting down patterns of a furnace, and see if there is any persistent problem in it. If it learns that there is something, it would let the user know through the app. This feature will be pushed out to the 1st and 2nd gen. Nest users later this year.
The thermostat works with other Nest products, including the Nest Cam, to check for the problems like Carbon Monoxide leak in a fire, and at that time, you can use it to start recording automatically using the Nest Cam.
The Auto-Away feature of Nest thermostat improves the thermostat's knowledge of when you are at home or away. The controller in the smartphone holds quite a lot of functions, and it can control the thermostat from anywhere.
The third gen. Nest thermostat is available for $249, and the price of second gen. thermostat is reduced to $199, and it will be available until the stocks are finished.