Xiaomi has launched their Flagship smartphone the Mi 5 in India and along with it Mi Protect which was launched last year starting at Rs. 275. There are four options available based on the device. With Rs. 275 for Redmi Note Prime, Redmi 2, Redmi 2 Prime. The Rs. 375 price tag for Redmi Note 3, Mi 4i 16GB and Mi Pad. the Rs. 499 price tag for the Mi 4 and for Mi 5 Mi protect service is available for Rs. 699.
The Mi protect coverage has a validity for 12 months, to avail the Mi Protect warranty you have to call the Mi Protect customer service team at the following numbers – 1800 407 333 333, 1800 123 3330 or 0 8080 333 333. Once you register your complaint the Mi protect team will visit your address to verify the damage and the verification process will be completed and the free-repair process will be initiated.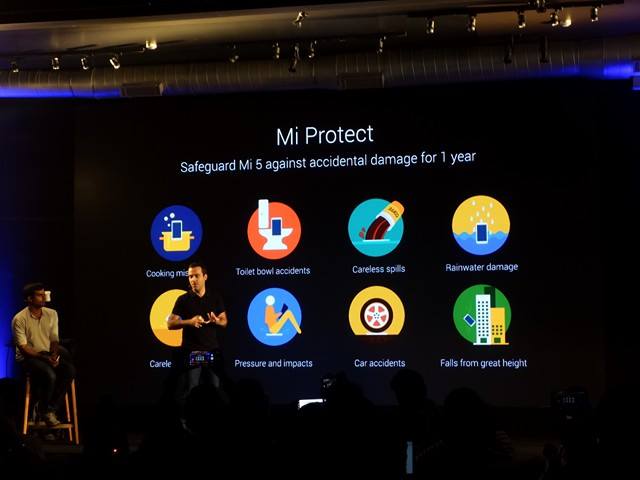 The various situations which will be covered under the Mi Protect insurance cover are:
Fall in liquid, Dropped in toilet, Tea / Coffee spilled over, Spoilt in rains, Fell on ground, accidentally sat on it, crushed by a car and fell from a building.
What are the conditions in which Mi Protect Warranty is not applicable for Mi 5:
The damage is caused due to willful misconduct,normal wear and tear, corrosion, oxidation, rust, condensation, cold or heat.
Cosmetic damage like stripping of paint, scratches on the phone, fading etc.
Damage caused to phone software.
Service agreement does not document the phone model, IMEI.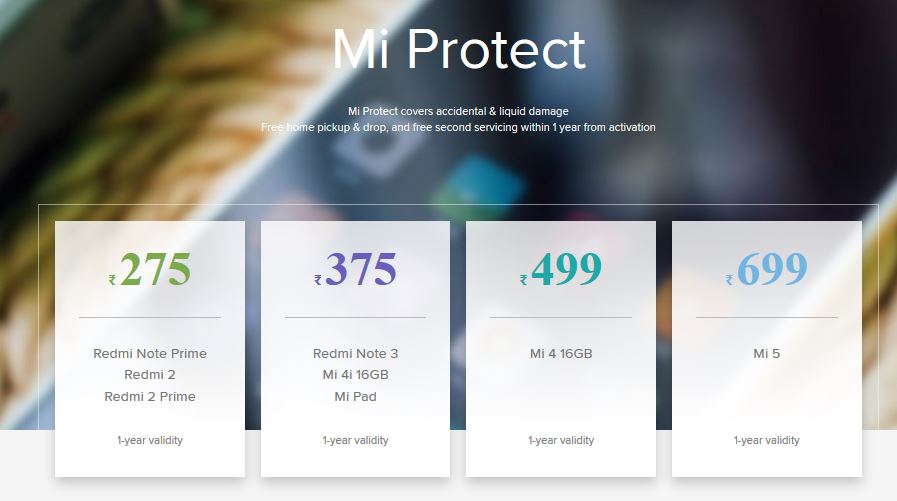 You can purchase the Mi Protect during purchase of Mi 5 through Mi.com or after purchasing the Mi 5. The Mi protect cover is applicable for a duration of one year covering smartphones and tablets which are up to two years old. With the depreciation increasing with the age of the gadget – up to 6 months brings 20% depreciation, 6 months to 1 year brings 30% depreciation, 1 year to 2year old device bring 40% depreciation.