Meet the Turing Phone, which according to the manufacturers, is unhackable, unbreakable and is even waterproof!
The Turing Phone is manufactured by Touring Robotic Industries, situated in San Francisco and is just the perfect device who is looking for a device that is truly their personal device.
The Turing Phone is made out of a special material named "liquid morphium" that is claimed to be stronger than aluminium or even steel and is already being used in smaller quantities on the Apple iPhone for improved rigidity. The rear portion however, has some poly carbonate elements to it.
The device can only be unlocked using the fingerprint sensor that is present on one of the sides, and even has a two tier authentication process as well.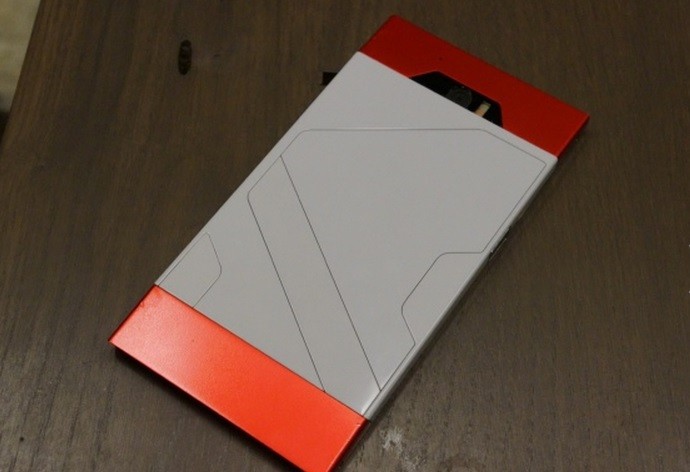 The phone doesn't have a headphone jack neither an USB port. The magnetic connector used to charge the phone will not work for data transfer. Therefore, the data on your phone, remains there itself.
Talking about waterproofing, the exterior does not resemble a Samsung Galaxy Active or Sony Xperia Smartphone. However to let down the damage done by water, the inner components are also coated with waterproofing nano technology. So that even if water gets inside your device, drying it up should do the job.
The hardware specifications of the device is top notch as well. It features a 5.5 inch 1080p Full HD display, 2.5 GHz Snapdragon 801 processor, 3 GB of RAM, 13 MP primary camera, 8 MP secondary camera and a 3000 mAh battery. The phone is also compatible with 4G LTE.
The Smartphone runs on Android 5.1 Lollipop with Turing's custom Aemaeth user interface on top. And the Smartphone can be found in three distinctive color combinations, namely: Beowulf, Pharaoh and Cardinal.
You get either 16/32 or 64 GB of internal storage space. The 16 GB variant of the Touring Smartphone will cost you $610, which is basically the common line of pricing for any flagship Smartphone currently. And you should be able to preorder this device starting on 31st of July.