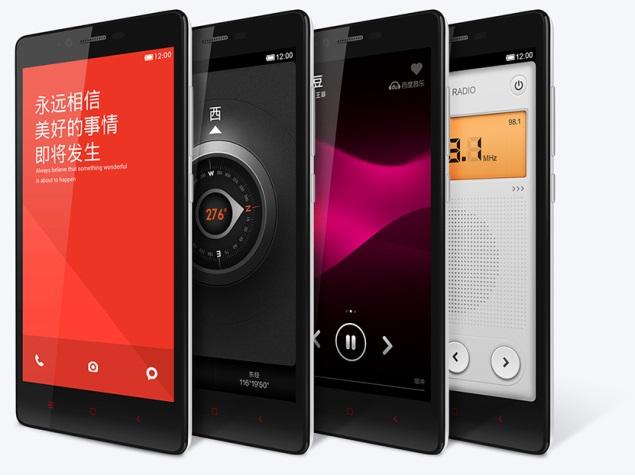 Xiaomi is one of the most successful Chinese Smartphone manufacturer in India. The main credit goes to their ultra cheap Android Smartphones with best in class hardware specifications.
The Xiaomi Mi3, Redmi 1s, the MiPad etc., have all proven to be great value for money devices. And the Xiaomi Redmi Note series has been greatly acclaimed for bringing a phablet Android Smartphone with great hardware specifications for below RS.10,000 in India.
Two variants of the Xiaomi Redmi Note have been brought into India. The Redmi Note 3G and the Redmi Note 4G. The former has been discontinued in India, whereas the latter is available for purchase from the official seller of Xiaomi in India, Flipkart.
The Xiaomi Redmi 3G features a 5.5 inch 720p HD display with Corning Gorilla Glass 3, an octa core processor with a 1.4 GHz quad core component and a 1.7 GHz quad core component, 2 GB of RAM, 8 GB internal storage with external storage expansion option up to 32 GB, 13 MP primary camera, 5 MP secondary camera and a 3100 mAh battery.
Whereas the only difference of the Xiaomi Redmi Note 4G from the Redmi Note 3G being, as the name suggests, its 4G connectivity support along with a 1.6 Snapdragon 400 processor.
Even though the Xiaomi Redmi Note 3G/4G is one of the best Android Smartphone options below RS.10,000 in India, these devices are not completely out of faults.
And if you are facing some random issues or glitches with your Xiaomi Redmi Note 3G/4G unit, then below are some of the common issues and their fixes for the Xiaomi Redmi Note 3G/4G which may help you out.
1. Issues with the display:
Several Xiaomi Redmi Note 3G/4G users have complained about certain issues regarding the display of their Xiaomi Redmi Note unit. One of the main complaint being that the screen remains blank out during phone calls, even when the device is moved away from the ear.
In fact the display should go blank during a phone call, when the device is moved towards the ear and should light back up again when moved away. However, this is not the case with the Xiaomi Redmi Note.
If you are facing such an issue, then this probably should be due to faulty display unit or simply a faulty proximity sensor in your device which is responsible for the screen going blank.
And one of the best solutions to this problem is indeed to get your device replaced under official warranty. As any tampering done by a third party on your device will void its warranty.
2. Camera Lags:
Another common issue with the Xiaomi Redmi Note that has been widely reported in their forums are about issues with the camera. A set of users has complained about their camera UI lagging beyond acceptable levels and also issues with video recording, where the frame rate of videos recorded by the Xiaomi Redmi Note drops below comfortable levels.
As this is a very major issue, Xiaomi has addressed it by issuing an update for their existing Redmi Note devices that reportedly solves this issue and updates the device software to the latest version.
If you are facing such an issue, then we recommend you to update your device to the latest stable release by Xiaomi for the Redmi Note devices, the MIUI v6.3.5.0 firmware update.
3. Issues with Network Connections:
Another common issue with the Xiaomi Redmi Note 3G/4G is with their network connectivity. Users of the Xiaomi Redmi Note 3G/4G devices have reported that their devices are  unable to connect to the internet using the cellular network.
A possible fix for this issue, according to Xiaomi, is to update your carrier's network settings on your phone, and to make sure the entered settings are correct. If the issue persists, you are recommended to take your Xiaomi Redmi Note to the nearest service center for further inspection.
Check: Xiaomi Redmi 2A vs Redmi 2
Final Words:
Finally, those were some of the commonly reported issues with the Xiaomi Redmi Note 3G/4G units. If the tips mentioned here helped you, then please do share this article on your social media profiles.