Smartron, the technology company that just forayed into the Indian market, isn't all about hardware. While the company launched the tBook, its first hybrid device with Windows 10, the Chairman and Director Mahesh Lingareddy focused a lot on the platform they are working on – Tron-x.
According to the databook provided by the company, Tron X represents the unique Smartron experience delivered through the world of "Internet of Trons". It is aimed at delivering a seamless experience across all of Smartron hardware, software, cloud, crowd, hub, services and care platforms.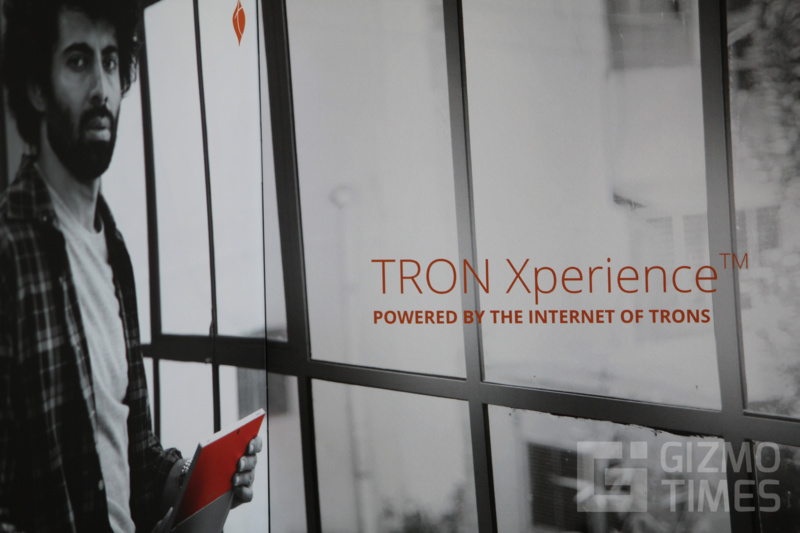 Rather than specifying about a particular platform, Tron X is about a whole platform experience that gives data continuity across devices and spaces. Here's what all is included in TronX.
Hubtron
It comes with a built-in artificial intelligence engine that is natively integrated with each Smartron device. Hubtron makes it easy for users to access all their data, profiles, content, services, care, community and buy devices and accessories. This, basically, is the dashboard that helps the user to control everything related to Smartron.
We did see how Hubtron works and looks like while having our hands-on with Tbook from Smartron.
t-care
This is a 24-hour customer support where if the user is experiencing an issue with the device at any point of time, the dedicated online support team from Smartron will support either via. Call, email, or chat, and remotely try to fix the problem, because according to the Chairman, it is the software that causes most of the issues.
The service is done at your doorstep, for which you just need to call the service number or chat with the customer support, and if the issue is not resolved remotely, the company will get the service done without you having to go anywhere. There are apps available for Windows and Android, using which one can easily get connected to the customer service representatives.
t-cloud
It is the cloud storage service from Smartron that does automatic backups and allows you to access the data from any Smartron device. Also, this is supposed to be an unlimited storage for Smartron users and using an adaptive intelligence engine; the data will be kept "always on" and will never get lost.
The cloud storage comes with various layers of authentication and security for seamless sync. The safety net protects all devices and platform access points in the Tron X universe.
t-store
It is an e-store integrated into Hubtron, and it is for the device and accessory purchases. According to the company, it is the easiest way for users to purchase Smartron products.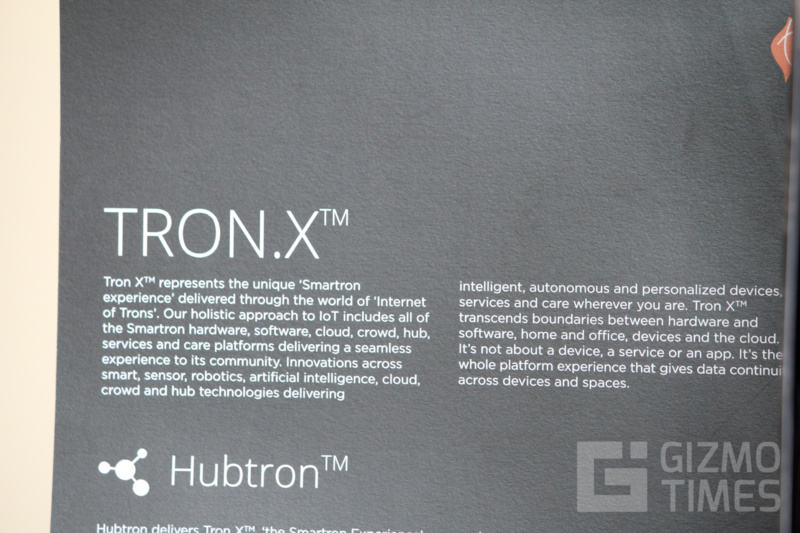 Though these are the ones that are listed by the company under TronX experience, it is basically a cross-platform integration and seamless display of content that Smartron is planning to have with its platform. For example, a message received on the Android smartphone should instantly show up on the computer, and this doesn't need the devices to be on the same OS. For Apple, if you have a Mac and iPhone, such integration happens seamlessly, and similarly, it is with Continuum on Windows 10 and Windows 10 Phone OS, but Smartron is looking forward to using TronX to have this integration across Android and Windows 10.
Interested to learn more about it? We'll soon have some more information on this after the T-phone gets launched in a few days.