Xiaomi has launched a new accessory in the market with a very colorful look to it, the Mi Rainbow 5 AA batteries which have a crayon like look given to them. The set of 10 cells which are priced at CNY 9.9 were launched in China. The Mi Rainbow batteries come with carbon rod which is produced by Japan's Maxwell which is supplied by Zmi which also produces Mi Power Banks.
The company is using high-quality carbon rod which is said to give more efficient lifespan and decreased energy loss compared to normal batteries. The company has mentioned that the battery can last for 7 years from the date of manufacture.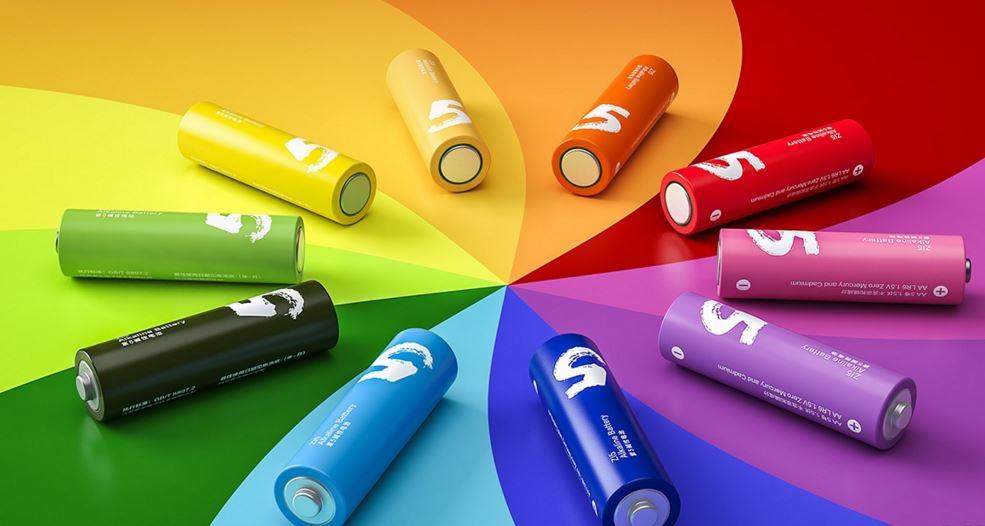 The concept behind the colorful batteries is that the normal batteries are normally dull and black and not attractive, whereas these are colorful and you can even differentiate the batteries from being old and new by recognizing the colors. The batteries are supplied in a plastic box which can be used to carry the set of 10 batteries easily during travel.
With the number of battery operated appliances becoming scarce these days much restricted to children's toys or wall clocks, camera flashes, point and shoot cameras and remotes the idea of Xiaomi launching these AA batteries is not clear. The users which the company are targetting with these batteries is unknown.
Another strange thing is that these devices are non-rechargeable, With most Camera flash users preferring rechargeable batteries which makes it cheaper and easier to use while going on shoots. In case of shoots where the availability of charging points is scarce these batteries in the case can be useful. The availability of the Mi Rainbox 5 AA batteries outside China is not clear with the release in China confirmed and priced at CNY 9.9 which is approximately Rs. 100 INR.