The tagline says it all – "Highest resolution, smallest size". Though to be fair, the camera doesn't capture the highest resolution, but a decent 1440p video, but it is a 360-degree one.
This is quite a small camera put up for crowdsourcing on Indiegogo and it has a waterproof body, an inbuilt Mic, and connectivity options to easily live stream the 360-degree view to YouTube 360 Live, Facebook Live, or Nico360 Live.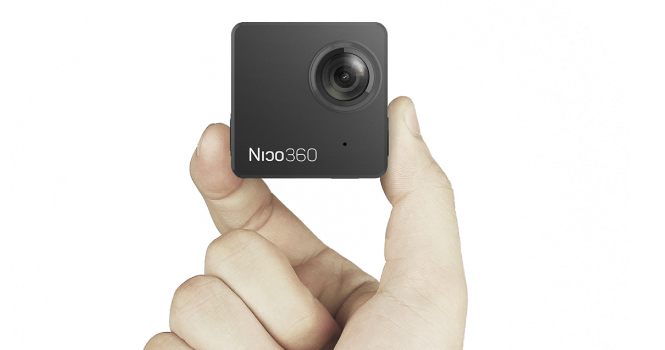 Nico360 is a 32-megapixel camera and it has an all-in-one button that consists of functions like Power On / Off, Taking photos, shooting videos, or switching between Photo and video mode. It is capable of taking 1400p or 1080p videos, and one of the best features of the camera is the support for VR platform. There are a few modes including Flat mode, Sphere mode, VR mode, and Planet mode and each of them are quite different as the view on the corner changes based on the mode.
There's built-in stitching feature as well, and the Nico360 camera supports Wi-Fi and Bluetooth connectivity. The Rotate stabilization feature keeps the video stable when the camera is rotating, taking advantage of both, the hardware and the software together.
The makers of the camera are offering a big load of accessories, though not as a free bundle but one that you can separately purchase, but these accessories would make the camera's usage experience better. It includes VR Headset, Battery Selfie Stick, Bike Handlebar Mount, Flexible Tripod Mount, Wrist Strap Mount, and Head Strap Mount.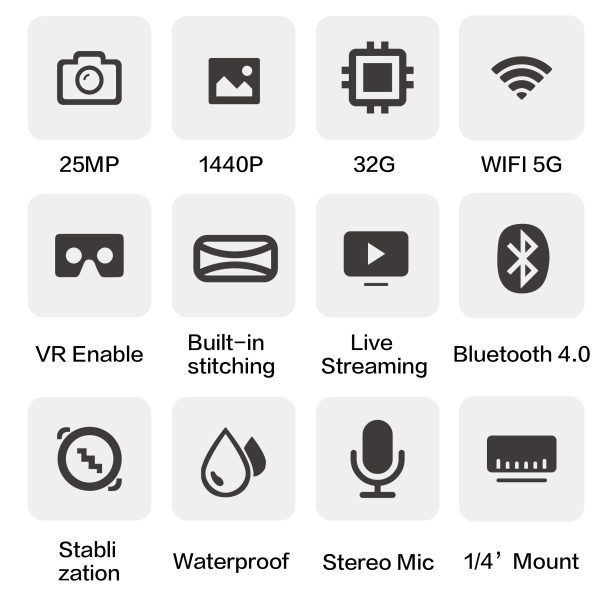 If the camera gets funded to about $200,000, then the developers would work to even get the 4K video recording on the camera.
A quick comparison with a couple of other 360-degree cameras like Ricoh Theta S and Samsung Gear 360 camera shows that the Samsung camera is superior with video resolution, while the Nico360 comes with 32GB internal storage that is not present on the Samsung camera. Also, only the Nico360 camera is waterproof, the Theta S is not one and the Samsung Gear 360 is a splashproof camera. To add to that, the price of the Nico360 camera is less than half of the price of the competitive cameras.
This is a crowdsourcing project on Indiegogo and you can try to get one if you are in need of a decent 360-degree camera that is not heavy on your pocket. $139 + shipping is the price set for the camera and the accessories bundle costs $89.
While we talk about these projects from crowdsourcing websites, we cannot guarantee or vouch for their delivery or whether they would be successfully made or not, but they are among the coolest ideas people have got.