Sennheiser which is popular for its audio accessories has just launched three new in-ear headphones adding it to their popular CX series. the three in-ear headphones are the CX 1.00, CX 2.0g and CX 3.0 which comes with their own little features to go with. All three headphones come with inbuilt mics and remote to help users who want to take calls while wearing the headphones and immediately switch between a call and listening music.
The Sennheiser CX 1.00 comes with powerful sound experience and deep and punchy bass, it has an ultra small design along with comfort for those users who want a compact set of headphones to carry around. It comes with ear adaptors as well in four sizes to help fit all types of ears perfectly. It is equipped with a mic and volume buttons along with a call accept and decline button. It comes in two colors, black and white.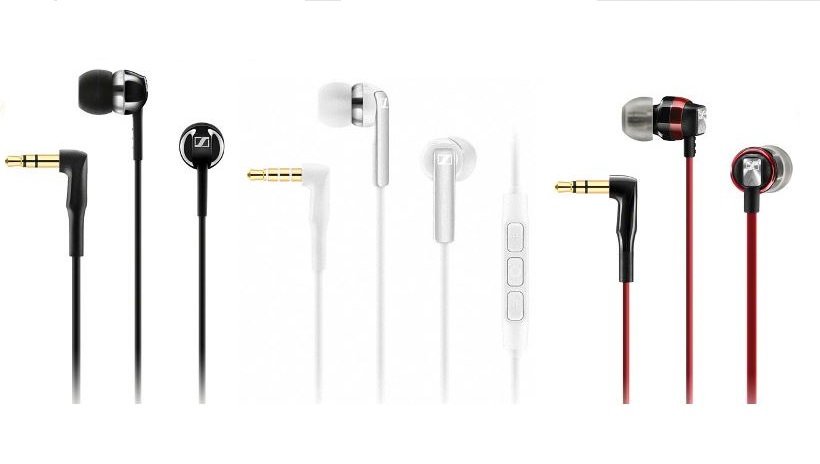 The Sennheiser CX 2.00g is made to give users a rich and vibrant bass-driven sound experience along with the comfort provided by the four sizes of adapters to help fit all sizes of ears. The shape and size are also fit for daily use without facing any discomfort. It sports a 3-button-in-line remote with integrated mic as well to answer and decline calls. It is compatible with all Android smartphones and available in black and white colors.
The Sennheiser CX 3.00 is made to give detailed sound and enhanced bass experience to music lovers. It comes with design which is made to fit perfectly in ear canals and gives high attenuation of ambient noise. The cable is said to be Elliptical and tangle free cable for preventing the tangling of cable every now and then. It comes in an easy carry case and available in three colors of black, red and white.
Commenting on the launch, Kapil Gulati, Director, Consumer Segment, Sennheiser, said:
Offering the perfect sound experience has always been Sennheiser's focus and with these intentions in mind we have come up with the new CX series that provides best in class portable audio for the generation that is always on the move and gadget-friendly. A genuine audio experience is not limited to good quality music but extends to the ease of use of the headphones. The CX series meets this demand with a lightweight and portable design along with inline remote and integrated mics to better suit mobile users.We at Sennheiser understand our consumer expectations and thus want to keep innovating to help them experience uninterrupted and extraordinary sound.
The Sennheiser CX 1.00 is priced at Rs.  2,990, the Sennheiser CX 2.00G is priced at Rs. 4,490 and Sennheiser CX 3.00 is priced at Rs. 3,490. And is available in online stores starting immediately.