Torture tests have become a fashion for several people nowadays, and even though in most of the cases we know we won't be putting the smartphone to such stress anytime, watching YouTubers perform these tests is fun. Just fun? rather informative to know how companies build the phones, and what material they probably use, and what to take care of if you are a rough user.
The latest to be put into this is Xiaomi's flagship, the Mi 5. Dual side glass body, metal frame on the side, quite similar to how Samsung's flagships for the recent two generations have been. But, while the Galaxy S7 survived the bend test, Xiaomi's bending gave a very different result.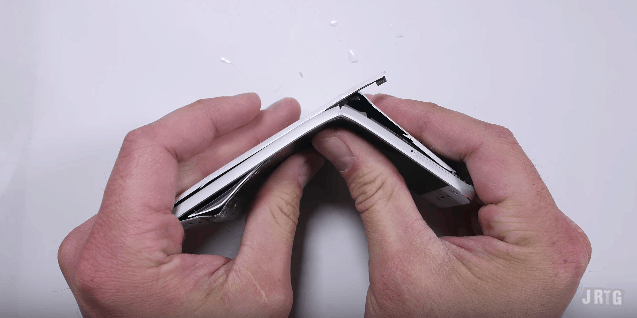 The video shows not just the bending, but prior to that, some torture testing including scratches at different levels, burn test using a lighter putting out the flame directly onto the display, which the Xiaomi Mi 5 survived quite well.
While it did break easily, the breaking is at the line of the battery, i.e. just below the power button, where it is the most brittle. We did expect the phone to be strong enough, but isn't that too much to expect from a phone that costs just around Rs. 25000, when compared to the ones talked by the person in the video, i.e. Samsung Galaxy S7, iPhone 6s Plus and such, which cost double the price of the Mi 5. The Nexus 6P was one of the costlier devices which did not survive the Bend Test and broke quite easily on exerting little pressure similar to the Mi 5.
In the costlier phones which are stronger come with dual frames, one of which is attached to the display and other frame holds the components of the device giving it extra strength. If you are planning to purchase the Mi 5 or a user of the device already there is nothing to worry and using a case will help in protecting your device.