Google launched the Pixel series smartphone a while ago, and they sure are creating the buzz all over the world that Google would expect. Though the Pixel series has replaced the age old Nexus series, these are more refined and polished smartphones that Google has ever made. Google Pixel phones are currently the first obvious suggestion if you are in the market looking for a premium Android device. However, it is not the same with iPhone users as they might find it difficult to move from iOS.
If you are a one such iPhone user who can't run away from the iOS environment, but want to taste the Pixel flavor? Well, we just might have a solution for you. Jailbreaking is here for a long time now, and it is the way you can fully take control of your iPhone and customize it the way you need, and Jailbreaking comes for rescue today as well just like it has ever been. So, if getting the Pixel launcher look on your iPhone is on your wishlist, follow and install two little tweaks assuming that your iPhone is jailbroken.
First among the two tweaks that you are going to install is the very aptly named "Pixel launcher" which is installable via Cydia and the ModMyi repo. The Pixel launcher tweak brings the new Google search icon which on tapping will initiate a search and data widget to your iOS Home screen. This tool will give the best possible Pixel feel on your iPhone, and we're pretty sure at this moment you would start feeling the same.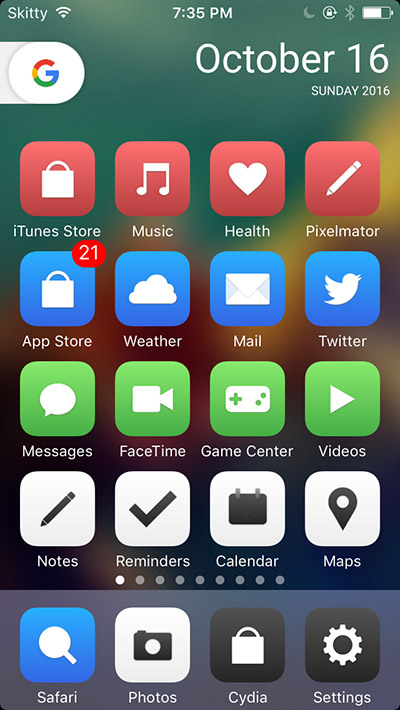 The Second part of the Pixel look mission is the Vinculum tweak which is again available via Cydia and the ModMyi repo. Once you install this, you get to take advantage of the vertical app drawer that we've seen with Pixel devices that run on Android 7.0 Nougat.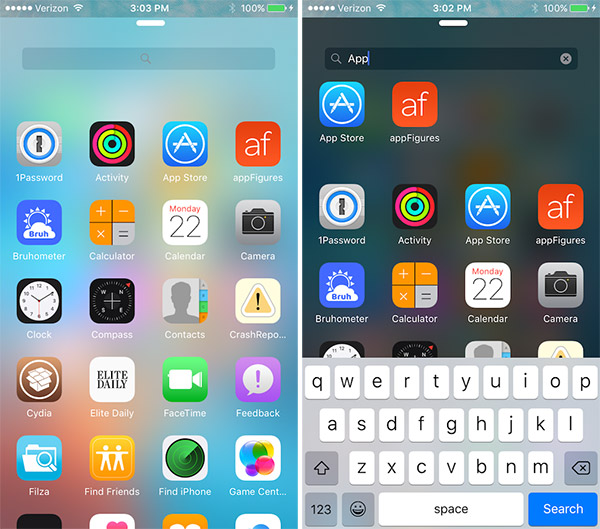 With these two little tweaks, we're sure you will start feeling that this is the closest possible look and feel of a Google Pixel smartphones you can get. We doubt the fact that any current iPhone user would pick a Pixel device anytime soon, For now, this is the best possible way you get to feel the pixel sweetness.