Today, in this smart world, it has become extremely difficult to be powered throughout the day on your smartphone. Especially, the mediocre smartphones are finding it hard to keep the juice up for a whole day. Even if they are provided with a good battery capacity, we still find to preserve battery sometimes.
Here, we'll guide you through the ways in which we can save the battery much further on the new Moto G5 Plus. To those of you who doesn't know, the Moto G5 Plus has a 3000 mAh battery capacity with Turbo Charging compatibility.
Screen settings – Brightness and Timeout
In the Screen Settings, the amount of Brightness plays a vital role in the consumption of the battery. So, firstly it is advised to lower down that extra brightness you are using and make it adjustable and comfortable to your eyes. More brightness will also have an adverse effect on your eyes.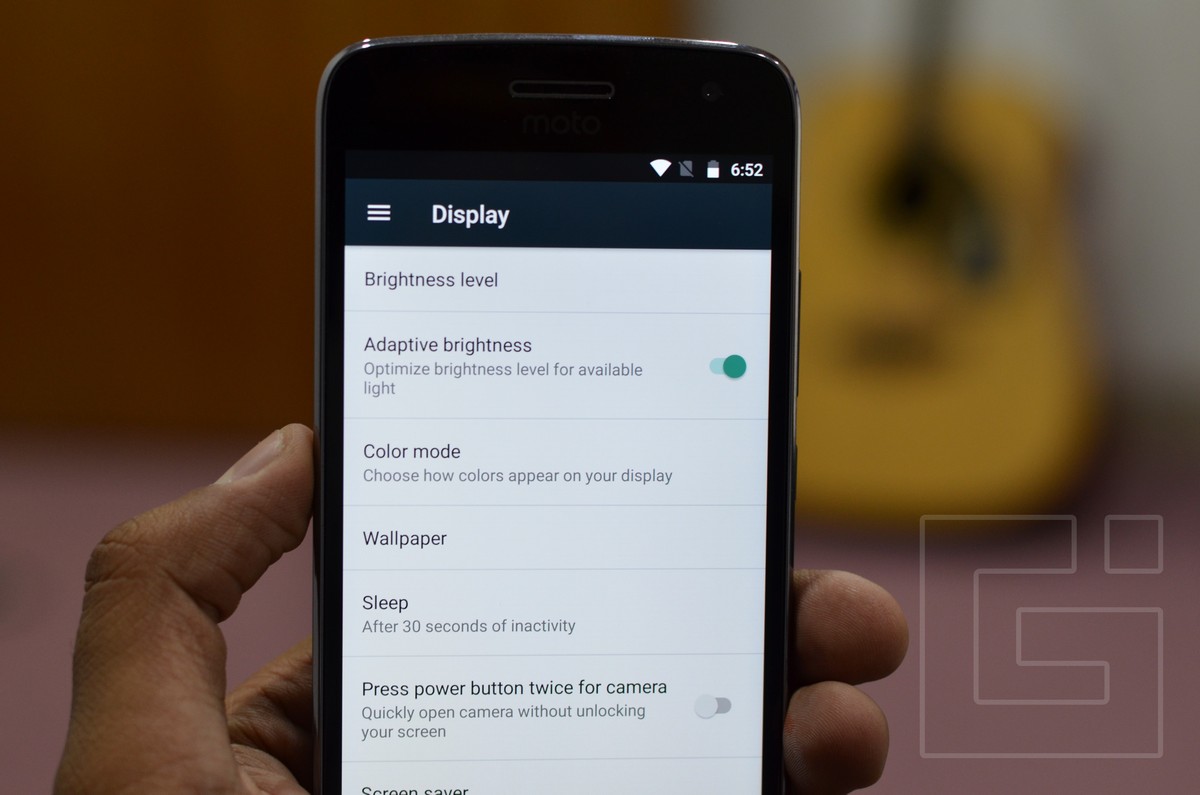 If you are more of an in and out person or who travels more, then the Adaptive Brightness is for you. To enable this, go into Settings > Display > Turn on Adaptive Brightness. This makes the brightness of the screen adjust according to your environment.
Coming to the Timeout or Sleep, it depends on you who uses the phone. So, set the Sleep timing according to your usage. And yeah, never turn on the Screen Saver in the Display settings. Turn it off if it is and however, you'll have Moto notification display which displays time and notifications whenever you hold your phone.
Turn Off/ Restrict GPS – Location Services
GPS is one of the things which eats up your battery mostly and frequently. Apps like Facebook, Twitter, and other Social Handles are always in a hunt for where you are, using the High Accuracy of GPS. So turn off the Location and use it whenever you need it. Or else, limit the access of GPS to particular apps.
To save battery, go to Settings > Location > Turn it Off or > Mode > put it down to Battery Saving or Device Only. The reason being, it uses GPS, Wi-Fi, Bluetooth and cellular networks when in High Accuracy Mode, and when in Battery Saving Mode, it turns down the GPS only to determine location with Wi-Fi, Bluetooth, and Cellular Networks.
Turning off the GPS or putting it to Battery Saver mode may cause a problem to the activity tracker apps like Strava, Endomondo, Runtastic, and other apps. So, make sure you put these apps usage on High Accuracy GPS.
Turn Off Moto Actions
The Moto G5 Plus has some smart actions called Moto Actions which consists of One Button Nav, Chop Twice for Flashlight, Twist for Quick Capture, Swipe to Shrink Screen, Pick up to stop Ringing, and Flip for Do not Disturb.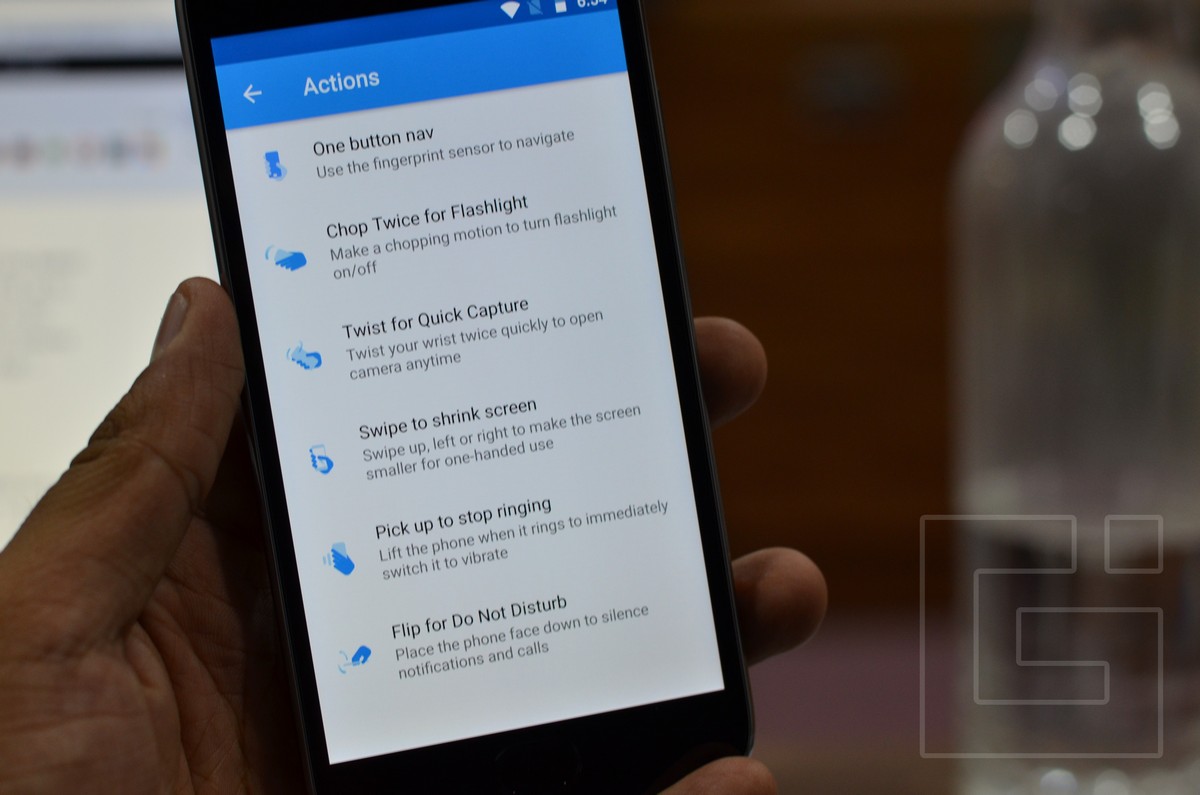 The actions use various Sensors packed in the device. The sensors are always in hunger of when the action will be made. So, the Sensors are always turned on which consumes battery. To turn these Off, go to the Moto App > Actions > and Turn Off each of them.
Turn On the Battery Saver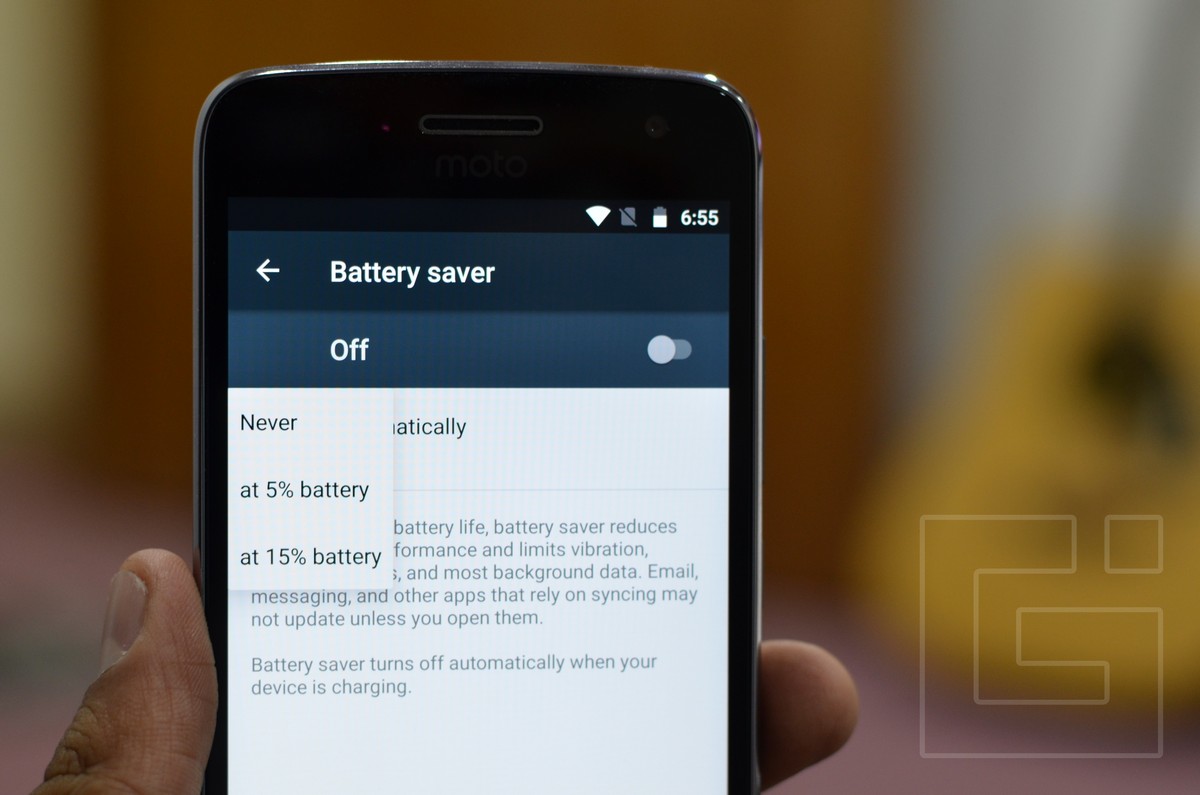 Turning on the Battery Saver is only advised when you are in the 'Survival' situation and only when you're below your limit you know. The Battery is turned on provided that it reduces device's performance, limits vibration, location services, and most of the background data. Apps that rely on sync may not update unless you open them. To turn on the Battery Saver, go to Settings > Battery > Battery Saver > Turn On.
Turn Off Sync
We usually many accounts per device in our smartphones. These accounts also Sync the Data which we don't need. It's again based on the user preference. Like, one wouldn't like App Data or Google Fit Data to by synced. So, turn off the unnecessary sync of your data, go to Settings > Accounts > and Turn Off the sync of the data which you don't need.
Turn Off 'Ok Google' Detection
The Google App or the Google Assistant uses the mic to detect you saying "Ok Google". So the mic is always active and aching to hear you say "Ok Google". If you are not much of a user, turning it off is good for the battery. To turn it off, go to Settings > Google > Search > Voice > "Ok Google" detection > and turn it off.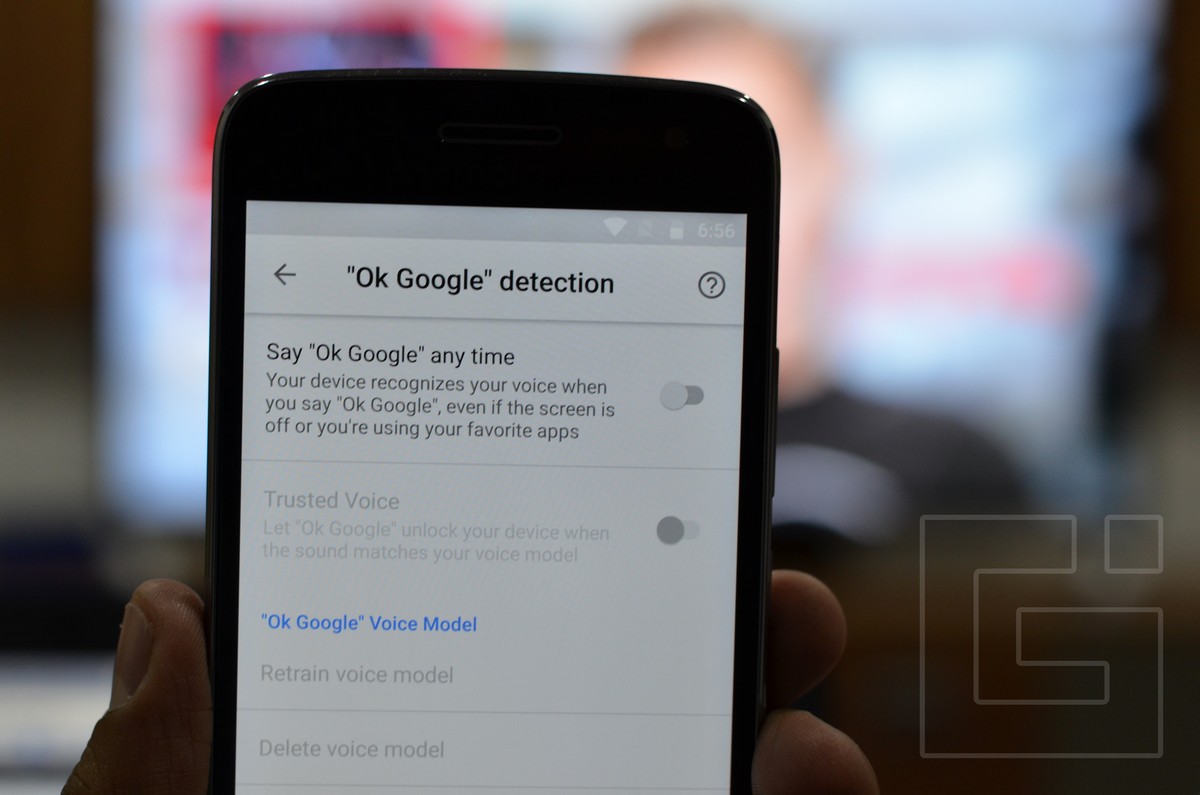 There is much more to it. Keep clearing the Background apps frequently, lower down the brightness when indoors, turn off the data connectivity, Wi-Fi, and Bluetooth when not using, and lock the screen rotation when not necessary.
Do let us know if you have any doubts regarding this in the comments section below.