The super beautiful display of the Samsung Galaxy S8 smartphone has the AMOLED technology to produce great colors but while you enjoy the content in bright light conditions, it isn't what you would want with the lights around turned off. You might not want that bright and colorful display showing up when you are reading at night because the blue light is distracting.
It is good that the smartphone manufacturers have started taking things seriously about the color output from the smartphone displays and thus, Samsung has included a blue light filter in the display settings.
Why do we need to filter the blue light? It is important as you can see many companies offering features to filter it and the reason for that is the effect of blue light on the eyes and brain. When looked at for a longer duration, the blue light can damage the retina and reach the brain to cause further damage.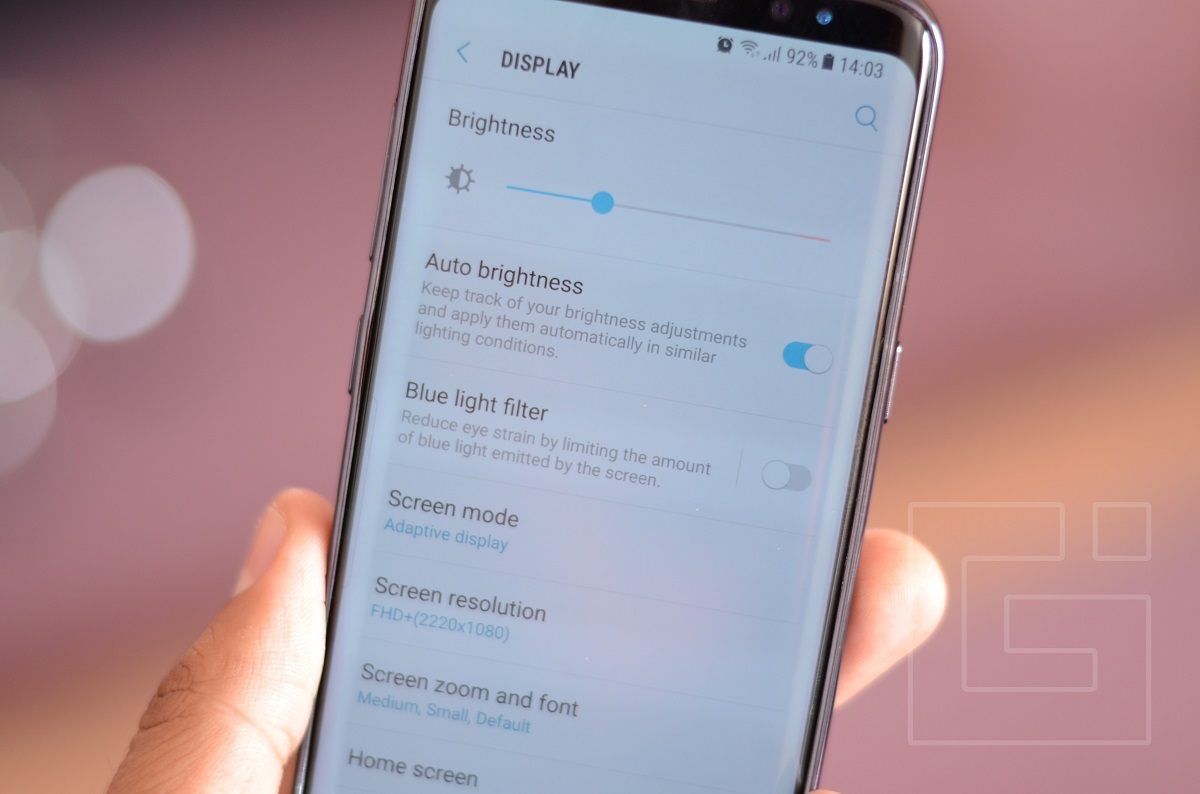 Now, to activate the Blue light filter on the Galaxy S8 and Galaxy S8+, go to Settings > Display and here, you will see the option for Blue light filter.
Tap on the option and then, you will find the adjuster for the opacity. Also, you can set the Blue light filter to turn on now or schedule it to turn on every day at the same time.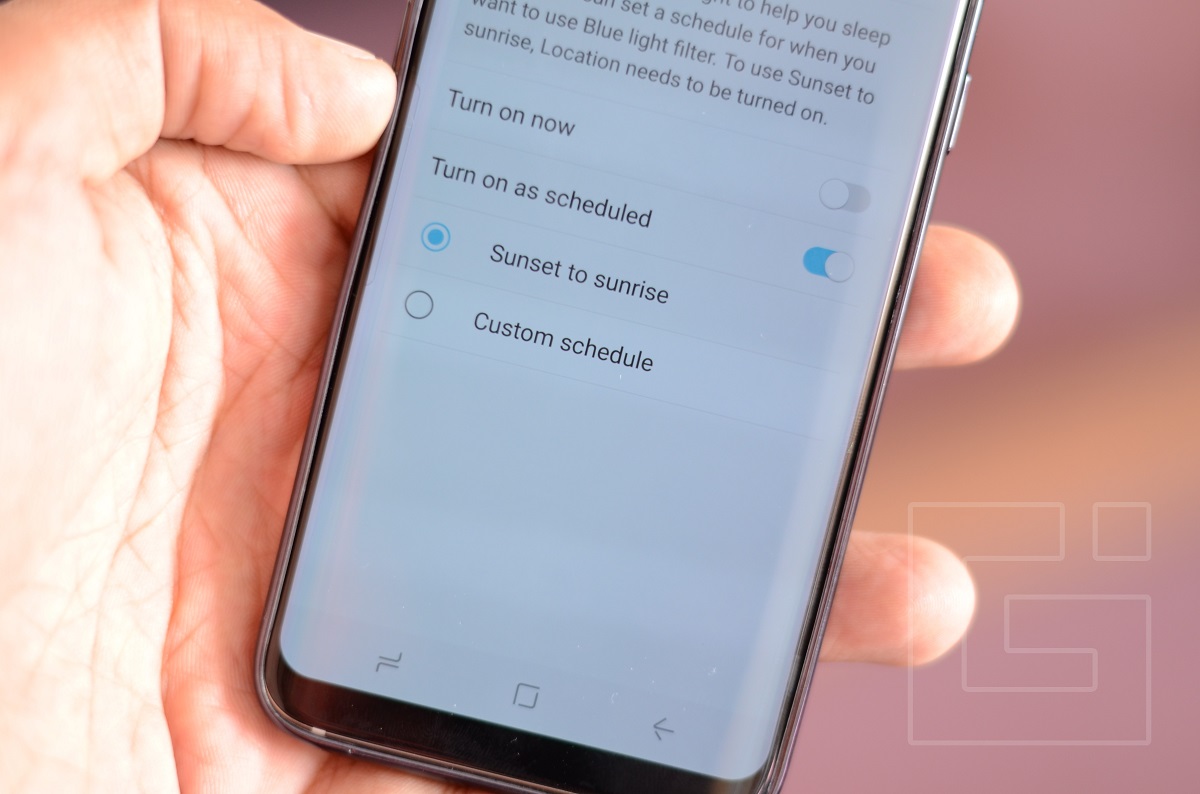 To change the opacity, you will have to choose when to turn the filter on. Apart from taking off the blue color from the content, you can also have a warm display setting for all the time by checking the Screen Mode in the Display settings. There are options like Adaptive display, AMOLED cinema, AMOLED photo, Basic, and then the toggle to set the level of warmth for the display.
The blue light filter might change the way you see content because the originality is gone but it is very much recommended to have it active at nights when you are using the smartphone in dark conditions.