The Motorola Moto X 2014 is a great step forward from the last generation Motorola Moto X, in almost every aspect, especially when it comes to battery life. It might lead you through a complete working day provided you do not use the hardware and software power of the 2014 Motorola Moto X to its maximum potential. However, if you do, you might end up searching for your charger even before completing your typical working day.
If you are facing issues with the battery performance of your Motorola Moto X 2014, or if your 2014 Moto X does not have a battery backup up to your expectations, then today we are here with some tips that might help you get even more juice out of your Motorola Moto X 2014 Android Smartphone.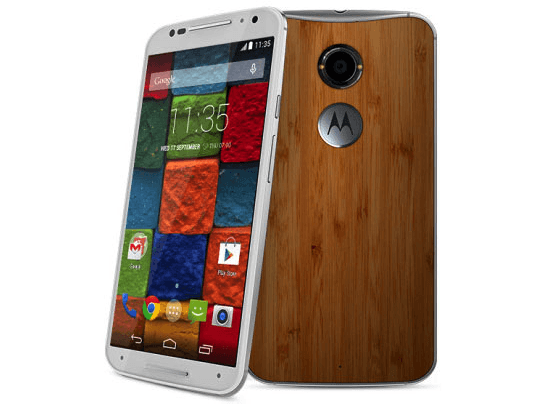 Battery Saving Tips for Moto X 2014
1. Optimize your Smartphone Display:
The fact that the Motorola Moto X features a 5.2 inch Full-HD display might be awesome, however you do have to pay a price for that superb looking AMOLED display.
Basically, if you have your display brightness turned all the way up to the maximum always, or if your screen remains active for an extended period, it is definitely going to reduce your battery backup to a considerable level.
Hence, one of the most basic and most effective ways to get the most out of your Moto X 2014's battery is to optimize your Smartphone's display either by manually adjusting the screen brightness according to the situation or by simply turning ON the "Auto Brightness" or "Adaptive Brightness" setting. You can also reduce the screen ON time of your Moto X 2014, so that the screen does not stay ON for too long, in case the device is idle.
2. Disable Radios when Unused:
The Moto X 2014 features all the latest radio technologies such as WIFI, LTE, and so on. And all of these can be turned ON at the same time as well. However, it is not recommended to do so as turning ON all the radios of your Moto X such as Bluetooth, Cellular Data, WIFI etc., consumes up a lot of your battery.
Hence, if you are using WIFI, then it is recommended that you turn OFF Cellular Data and vice versa. Moreover, using Cellular Data such as LTE and 3G over WIFI networks also consumer comparatively more battery.
3. Remove Junk Battery Consuming Applications:
If there are some applications on your Moto X 2014 that you rarely use, then we recommend you to check whether the application consumes greater than acceptable level of your battery, or whether the application automatically starts working in the background without you actually asking for. You can check the battery consumption by each application installed on your device under the Battery section in the Settings Menu.
If you find any such battery consuming applications, it is recommended to get rid of them from your device.
Finally, these were some tips to get extended battery performance out of your Motorola Moto X 2014 Android Smartphone. If you are aware of some other ways to improve the battery life of the Motorola Moto X 2014, then please do share them below as comments.