The Yu Yureka is one of the most popular budget Android Smartphone out there currently available in the Indian market. Even though the Yu Yureka is sold exclusively through Amazon India, with a price tag of RS. 8,999, there are no other Smartphone that can offer the same amount of hardware found in the Yureka for the price.
If you already own a Yu Yureka Android Smartphone, then you might be already in search for ways to improve the experience on your Yu Yureka.
And to help you out, today we are here with some top tips and tricks for the Yu Yureka Android Smartphone.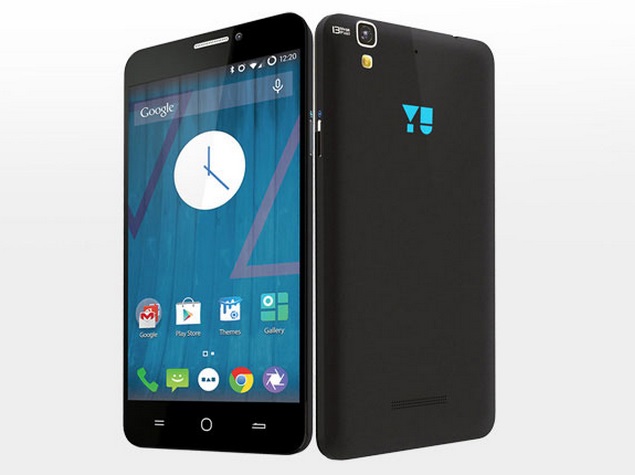 Low Speaker Volume Output:
If the default speaker volume output from your Yu Yureka is on the lower side of your liking, then you can fix it by going to the AudioFX app on your Yu Yureka and disabling it while on Speaker mode.
Better Display Output:
It is of no doubt that for a Smartphone that costs quite less than RS.10,000 in India, the display of the Yu Yureka is a best in class. However, if you are not satisfied with the display performance of your Yu Yureka, then we suggest you to navigate to the Display Settings on your Yu Yureka and then to turn OFF the adaptive backlight option and also to disable the Color Enhancement option too.
Doing so will help in increasing the brightness of your Yu Yureka's display and also will show more vivid colors as well.
App Crashes:
As the Yu Yureka runs on a special Android built of Cyanogen, the app crashes and bugs can be a regular sight on the Yu Yureka. However, if you are frequently observing app crashes on your Yu Yureka, then you can try clearing the cache of the affected application to prevent it from crashing again. If clearing the cache doesn't help at all, then try a Data/Factory Reset, but be sure to take a full backup of your Yu Yureka first.
Wrong stats Provided by the Battery Widget:
A funny issue pointed out by many Yu Yureka users are that the battery stats on the device acts weird at times. The battery percentage automatically increases at time without charging, and shows a sudden drop as well, which points out that the battery stats on the Yu Yureka is not reliable.
Read: Problems with Yu Yureka
If you are facing such an issue, then we recommend you to download and install a third party battery monitor app from the Google Play Store to solve the issue.
Always Ask which SIM to call From:
As the Yu Yureka is a Dual SIM device, people can simultaneously use two SIMS. However, while making a call from the Yu Yureka, the call is made from the default SIM without asking for which SIM to make the call from.
If you wish to be asked about which SIM to make a call from, each time you make a call, then you can go to Settings>Sim Cards>Voice Calls and then turn ON the Always Ask option.
Now, whenever you make a call, you will always be asked on which SIM to make the call from.