The Pokémon Go fever is on and people in every age group are getting addicted to it. But not everyone can become an expert in throwing the Pokéball and catch the Pokémon with ease. First off, some of these Pokemon are adamant at dodging your throws, or avoid getting hit. And next, you won't always have a stable hand to see the Pokémon in the center and hit with the perfect straight swipe on the screen.
Take a look at this 3D Printed iPhone case designed by Jon Cleaver. Though a very simple one, the case does exactly what you wanted for your shaky hands, and a solution for inaccurate Pokeball throws. Also, for those who want more XP in Pokemon Go, they could do some perfect throws using this case and gain them.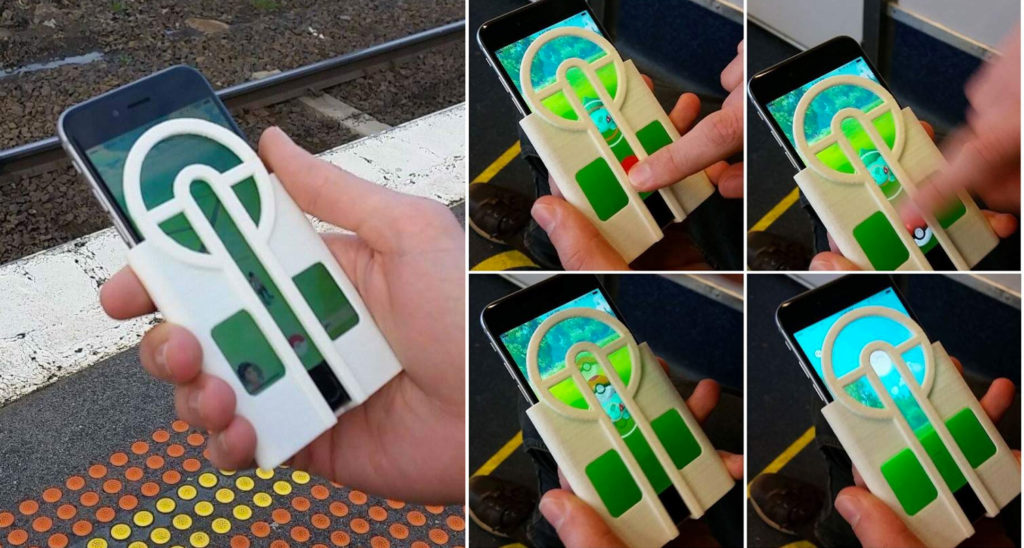 The 3D printing design is put up on MyMiniFactory for free, and you can use that to print the case out if you have a 3D Printer around or know someone who can help print it. It might seem funny for a few, but people have gone to extreme levels to catch Pokémon, using even fake GPS apps to fake their location.
The case is designed only for the Apple iPhone 6 for now, but the designer is open to doing it for other phones if the interest picks up. Interested to learn more about the game? Here's our Pokemon Go guide that you should read.
Oh, are you tired of all this on social media? A Google Chrome extension can help block all the Pokemon Go updates.
Source: MyMiniFactory