We all have loved Xiaomi for their offerings. Xiaomi entered the Indian market with their Smartphones, and quickly gained all the love from Indian users, thanks to the quality of the products that they bring, and also because of the very reasonable price tag that Xiaomi Smartphones carry.
However, from recent trends, it seems pretty clear that Xiaomi is not just interested in focusing on their Smartphone options and wants to expand into every different tech category. We saw Xiaomi release a powerbank, an action camera, and finally a wifi router with enterprise grade storage option.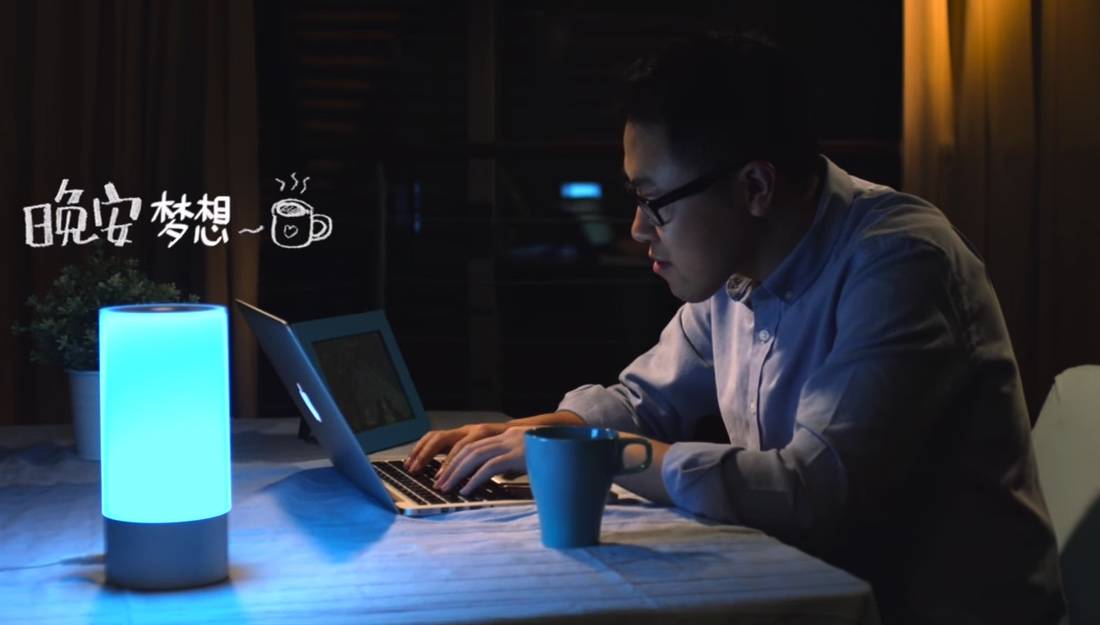 Finally, here comes Xiaomi with their latest product, the Yeelight, which is expected to lighten up your bedside. The Yeelight comes with about 16 million color options to glow according to the color you prefer. You can also adjust the color temperature and also the brightness of the color produced by the Yeelight to glow favoring your comfort. The Yeelight can be paired to your Smartphone and controlled via Bluetooth or by direct input with the product. The colors are produced by Osram lamp beads of superior quality and has a very high color rendering index.
Availability of the Yeelight bedside lamp from Xiaomi is not yet confirmed. However, we do expect that a lot of people will be interested in this product to glow up their bed or work environment pleasantly. The pricing of the Yeelight will be RMB249 which converts to roughly 40 USD. Xiaomi has also announced a new Mi Wi-Fi router at the same event in China, and it too looks super cool.