ZOOOK, the French electronics brand known for making handy accessories for computers and smartphones, has just announced a new selfie stick that can also act as a power bank, and as a LED torch as well. Named as the ZOOOK ZB-SPB, this is a combination of a premium selfie stick, a power bank, and an LED light.
The stick has the standard camera screw to fit most of the cameras, including GoPro, and it works with Bluetooth. Just like any other selfie stick with Bluetooth connectivity, it is possible to connect to Android and iOS devices. The scope extends to a length of 1 meter, and the aluminum material makes it sturdy to hold the device well.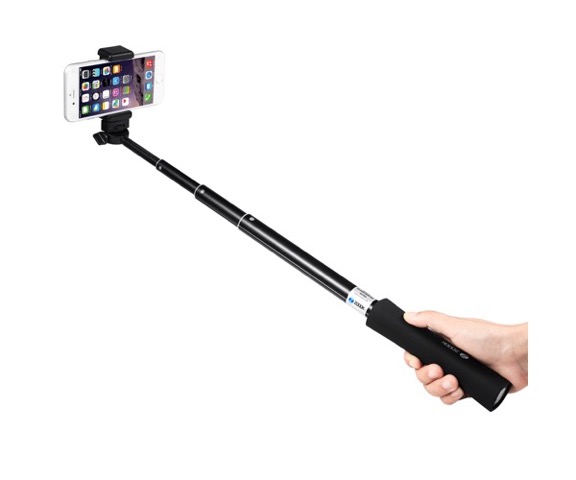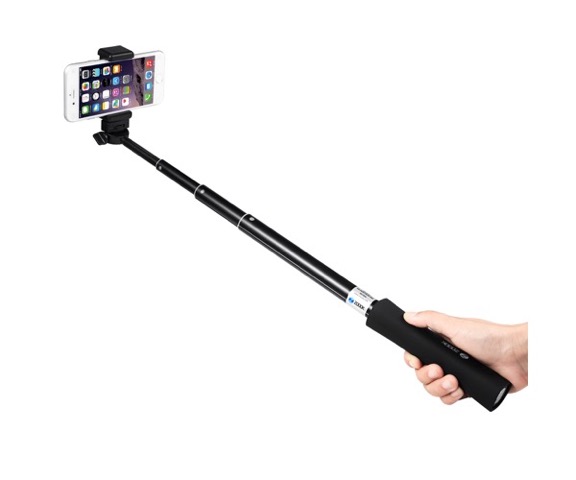 The 2200 mAh battery comes packed within the selfie rod, and this acts as a power bank 5V/1A input and 5V/1A output. It takes about 3-4 hours for the power bank to get charged up. The third feature is the LED light, which is detachable but when placed, it can act as a torch light from the bottom of the stick.
It is the remote controller which should be used to control the capturing. While the 2200 mAh capacity won't seem great, the ZB-SPB is more of a travel utility to help quickly getting some charge to the phone, or use as a torch light for long hours.
The box also contacts a phone holder, since it has the camera screw hook to attach to the monopod. The pricing of this selfie stick is set at Rs. 1499 on Amazon and Flipkart, but it surely is a good one to purchase if you are to look at a combination of three accessories.
Earlier, ZOOOK had also launched the ZOOOK ZB-Bullet, touted as the world's smallest bluetooth earphone.