Philips has launched two new Wireless Active Noise cancellation headphones and one in-ear headphones, out of which the Philips SHB9850NC is said to eliminate 99 percent background noise. Philips is using ActiveShield ProTM technology which achieves the said 99 percent elimination of background noise.
If you go into the details of how this technology works, four microphones out of which two are on the outside and the other two are placed inside (hybrid setup) are present in the headphones which monitor the ambient sounds and invert them to silence.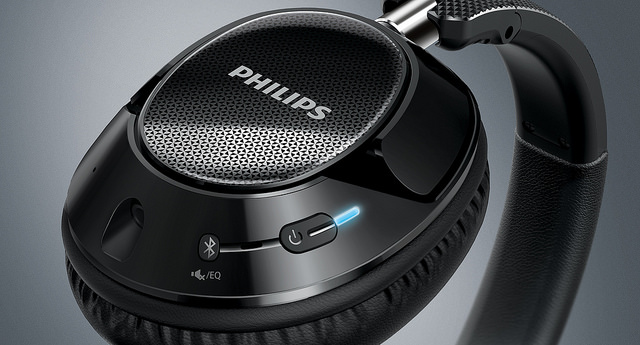 To make sure that music is clear at any volume the Philips SHB9850NC comes equipped with high-quality 40mm neodynamic drivers. For the connection to be uninterrupted the wireless Philips SHB9850NC headphones have the option of NFC on-tap pairing which allows users to connect to any Bluetooth enabled device.
These headphones have multi-pair feature which will let you play music and receive calls from two separate devices at once. The Philips Wireless ANC headphones comes with 16-hour battery life with the help of rechargeable batteries and in case you want to hear music without wasting battery life, the headphones come with an audio cable which lets users listen to music connected to your Smartphone or iPod. It is priced at €169.99 approximately Rs. 12,500.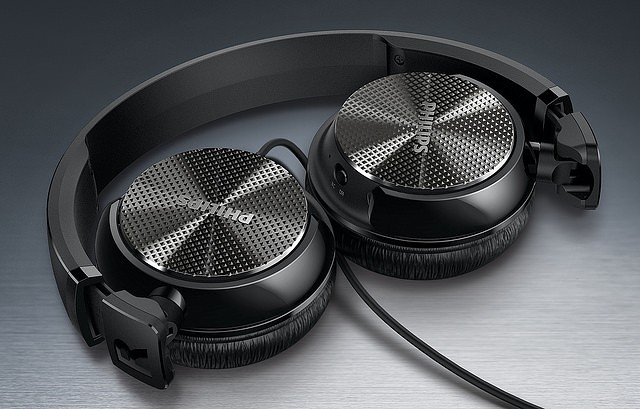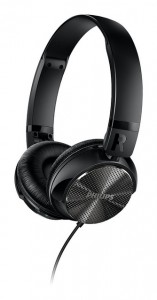 The Philips SHB8850NC Wireless Active Noise Cancellation Headphones comes with similar features like full wireless Bluetooth capability, ActiveShieldTM technology which gives you noise-free music playback. Here only two noise sensors which gives 97 percent background noise cancellation. The headphones also come with 40mm neodymium drivers which delivers premium sound quality similar to some of the top headphones.
Other features like one-tap NFC pairing with multi-pair technology and earshell smart controls to easily manage calls, music, volume and other features. It comes with 16 hours of battery life. The Philips SHB8850NC is priced at €119.99 approximately Rs. 8,800.
Philips SHB5900 is a in-ear wireless headphones which are also connected through Bluetooth. It also comes with NFC pairing option, the in-ear headphones come with rechargeable batteries which offer eight hours of music playback and 150 hours of standby time on a single charge.
The headphones comes with MusicChain feature which allows users to share music with your friends without the need to give them their headphones. The Philips SHB5900 in ear headphones are priced at €99.99 approximately Rs. 7,400 from September 2015 in Europe.