Kids have limited choices when it comes to accessories, as the ones that are used by elders are the ones kids would end up getting to use. Philips is trying to change that for the headphones, and it is the Philips SHK4000 Bluetooth headphones that the company has launched at the IFA 2015 event in Berlin.
In a collaboration with Gibson Innovations, these kids headphones from Philips are wireless and they come with built-in volume limiters. The reason stated by the company for these, is that there are over 70% of parents who allow their children (under 12 years age) to use headphones, but only about 6% of headphones available in the market are made for kids.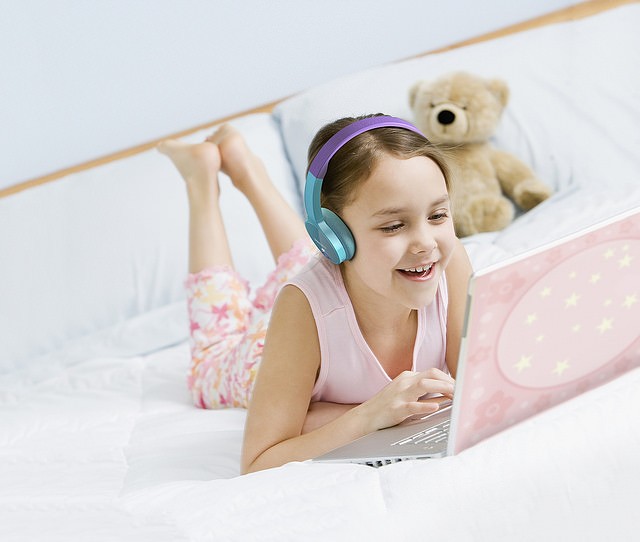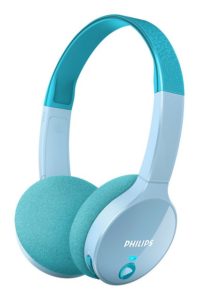 The sound from these headphones don't cross 85 decibels, and that is restricted by the volume limiters given in them. The headphones also come with microphones, so that they can be used for phone calls as well.
"We're pleased to present Bluetooth headphones that are purpose-built for children", "We've taken on board the firsthand experiences of parents and the situations in which kids use headphones to create a product that not only looks great and lasts a long time, but is extremely safe to use."
said Pascal van Laer, Headphones Business Leader, Gibson Innovations.
These headphones boast a battery life of nine hours, and they come with the adjustable headbands. There are two color variants that will be available – lively purple and blue design, or cool blue shades. There are soft ear cushions given for the comfort, and the pack includes a 0.6-meter USB cable for charging the wireless headphones.
Philips is also including sheets of cartoon stickers, which kids can use to adapt the headphones to their own style. Launching this month in Europe, these headphones cost €59.99, and we are yet to know about its availability in the other markets. Other announcements from Philips at the IFA event include the ANC headphones, Philips personal health program, and the Philips Ambilux TV.