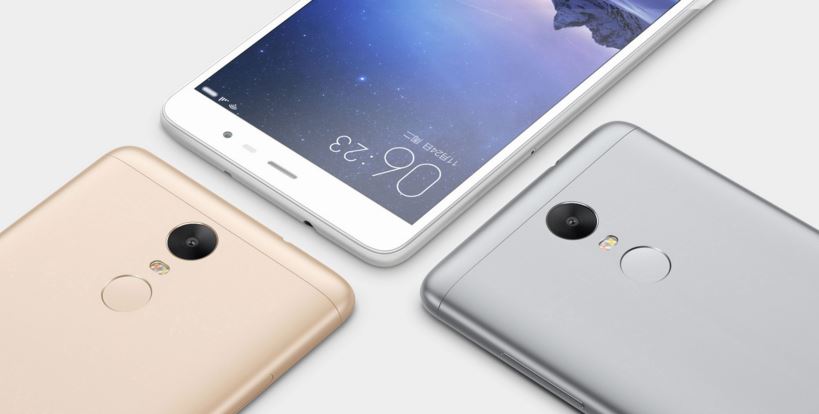 Xiaomi Redmi Note 3 is relatively a new product in India, but in China, the phone has been there for over a couple of months and it has been in a high demand because it is quite great for the price. Any smartphone will have some or the other issues, and Redmi Note 3 is no exception in this case.
There are complaints from users already about the software and hardware issues on the Xiaomi Redmi Note 3, and we found out the following ones that are a concern for now. The most recent ROM right now for the Redmi Note 3 is the MIUI 7.0 ver 7.0.19LHNCNCJ, so if you are on this, most of the issues should be cleared.
Wi-Fi connectivity issues on Redmi Note 3
This was an issue particularly with the phones that received an OTA update with some fixes to the performance, but that instead got them a problem where Wi-Fi got disconnected frequently. It has nothing to do with the modem in the phone, and it is a software problem so be assured that you can see a fix for that with a software update, so getting the phone exchanged won't be a good solution.
Fix: For now, it is a bit confusing because some users haven't got an update at all and so aren't facing any issue, and for those who are actually having this problem of Wi-Fi connectivity, you might have to wait for Xiaomi to send another update to fix it.
Redmi Note 3 Stuck on Child Mode
Child mode is actually useful when you are handing your device to children, as the phone shows very restricted content and you cannot acccess most of the apps with it. But there is a serious problem here with the Child Mode – you cannot deactivate it.
Why? because you cannot get into Settings. The toggle for Child mode is embedded in the Settings of the Redmi Note 3 and to reach there, you need to look for some workaround.
Fix: You have to get into Settings. For that, one of the ways is to long press the power button, get into Airplane mode and then try to access any website, which will show you an error in the browser. It will also give you a way to get into the Network settings, and from there you can navigate into Settings.
Another fix is by installing a launcher by connecting the Redmi Note 3 to PC using MiPCSuite, and then searching for that app in the browser and launching it. The launcher usually allows you to go the Settings.
GPS location issue on Google Maps in Redmi Note 3
This is not a common issue but there are users who have reported about the GPS issue in their Redmi Note 3 while using the Google Maps app. For them, trying out the GPS Fix or GPS Test app works fine and it shows the location, but Maps keeps them waiting while not showing them the location at all.
Fix: You could have messed with the permissions to be given to the apps, and thus you need to go to the Security app on your phone and check if there is GPS permission given to the Google Maps app. If it was restricted, you know this is the fix. If it doesn't get fixed, it is the compatibility issue that Xiaomi too is aware of, and you will need to wait for Xiaomi to fix this.
If you are using the Indian variant, there is nothing to worry about, because this is seen on the Chinese variant where Google Play apps sometimes show up such issues.
Cannot receive SMS on Redmi Note 3
Several users have recently reported about a problem in receiving SMS messages on their phone, while they have been able to send messages normally. That is quite weird but a serious problem as well because people would regularly use the Messaging app and you don't even know that some messages are being lost in the wild and you are not receiving them.
Fix: There is no fix from your side on this, and we've seen in one of the threads in the forums that people are told that the problem can be fixed only by a software update that is due.
Also read: Looking for any alternatives to this phone? Check out the Redmi Note 3 vs LeEco Le 1s vs Lenovo K4 Note, and also the comparison between Redmi Note 3 and Honor 5x.
Scratches on the screen of Redmi Note 3
This might have to do with the screen protection on the phone, but it is worth thinking about. There is no information about the protection that Xiaomi has used on its Redmi Note 3's screen, but it is now reported by at least a few users now that the screen is getting scratched quite easily.
Of course, we won't say that a particular protection might have been able to tackle it, but why not think about the extra safety and have a screen protector or a tempered glass layered over the screen?
Any other?
These are the ones we have found as the problems with Xiaomi Redmi Note 3, and knowing Xiaomi, we are sure that the company will be already working on the software update to fix most of these so that the user experience stays at the top.
We'll update this article if we see any other issues that users are having on their phone, or if Xiaomi has sent any fixes to the above issues, so keep checking. Do comment if you seem to have any problem with your Redmi Note 3.