Before its announcement, iOS 10 didn't seem like a heavy update from the previous version. But now, you know there is a lot involved and iOS 10 has taken advantage of the 3D Touch in several ways to increase the user experience and give a lot of features that are not possible with the normal touch.
With the 3D Touch, you can not just control the app download progress, but also once the app is on your home screen list, you can share the app details with any of your contacts and a link to open the App store and there are other sharing options as well.
Also, check out: Setup and activate Magnifier on iOS 10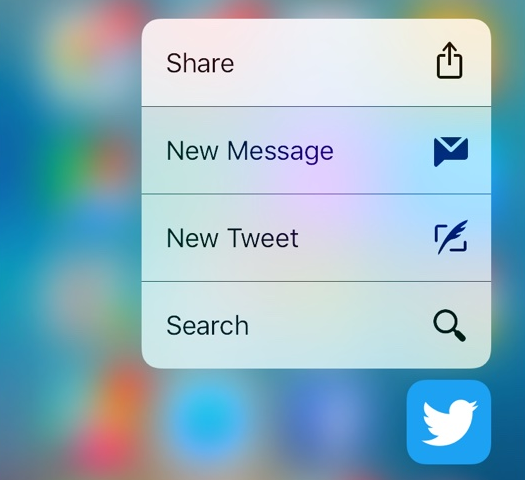 All you have to do is, simply press the icon of the app that is on your home screen. It pops out a new share option from the shortcuts menu. In it, it asks you to choose a sharing option as per your preference. Here, we are sharing the twitter app and it does work.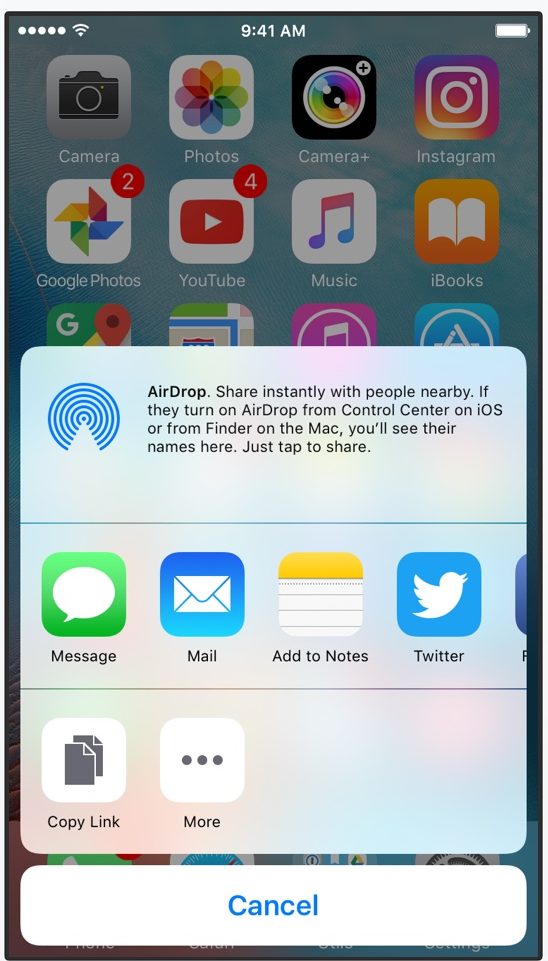 The iOS 10 messages have got a new version of it and it displays rich media previews and displays the shared link with full title unlike the old plain text URL getting pasted. The new 3D touch even works if the app hasn't got any permissions or hasn't registered any quick actions with the system. This means that there won't be any vibratory feedback for clicking an app that doesn't support the 3D touch.
So, this is how the 3D touch on iOS 10 works better than any other versions of the iOS. This integration of 3D touch has been very useful for the iOS users, thanks to the developers. This 3D touch is just another feature of the iOS 10 and there are a lot more features which await you. Go check them out and comment down below if you have any doubts regarding the working of 3D touch on iOS 10.