Apple had announced the iPhone 7 and iPhone 7 Plus at the event in San Francisco yesterday, and the two phones come packed with a lot of new features, which were the first for any iPhone till date. While a new iPhone gets announced, the tradition has always been there to discontinue older products, to make space for the new ones.
This year, we bid adieu to the iPhone 6 and 6 Plus, the phones that changed Apple's core size strategy and the design completely. These two were launched in 2014 and now, they won't be manufactured anymore.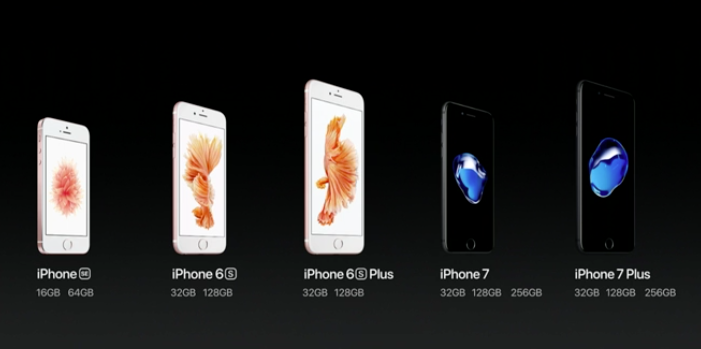 But another news was how Apple has finally decided to let go of the 16GB variant of the iPhone 6s and 6s Plus, which never made sense, and double the storage of the same. So now, you are going to see 32GB and 128GB storage variants of the older iPhones. This doesn't apply to the iPhone SE, though, whose 16GB variant will be available as it did earlier. Here are the prices of the upgraded iPhone 6s and the 6s Plus.
32GB iPhone 6s: $549
128GB iPhone 6s: $649
32GB iPhone 6s Plus: $649
128GB iPhone 6s Plus: $749
The current lineup of the devices will include the iPhone 7, iPhone 7 Plus, iPhone 6s, iPhone 6s Plus, and the iPhone SE. The smallest of all, the SE that carries the design of the previous iPhones, might see a refresh in 2017, and till then, someone who loves to use an Apple smartphone and has an issue with the large screens of the newer iPhones, Apple has the iPhone SE as the choice, which does not have a poor hardware at all.
The iPhone 7 pricing in India is already known but we are not told about the price and model changes to the iPhone 6s and 6s Plus, which should be known when the new iPhones hit the shelves next month.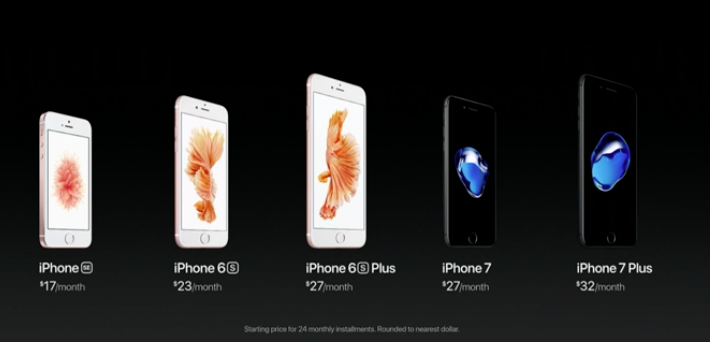 As far as the installment pricing is concerned, the iPhone 6s is available at $23 per month and the iPhone 6s Plus at $27 per month for total of 24 installments. For the newly announced iPhones, check out the iPhone 7 and 7 Plus pricing.
Apple has done a lot when it comes to upgrades from the previous gen. iPhone, and you can read our article on what Apple did for the first time in any iPhone.