At the WWDC 2016 event today, Apple has announced iOS 10. This is the new OS version for the iOS devices including the Apple iPhone, iPod Touch, iPad and iPad Mini. The iOS 10 comes with several changes, with some major improvements as well, though one cannot call it a major upgrade from the previous version of iOS.
Just as expected, there are some new features introduced to the iOS 10 and some are improved from the iOS 9. Following are the important changes that you need to check out.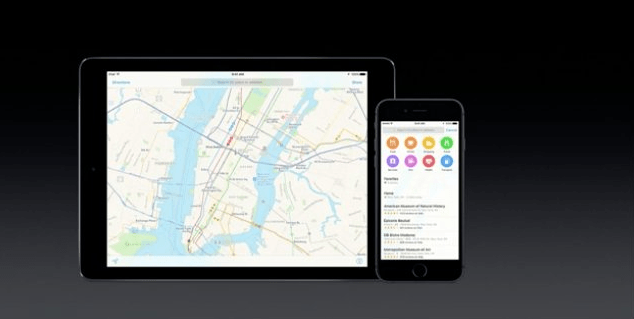 Redesigned Lock Screen – Raise your phone and the phone wakes up. The lock screen now has interactive notifications taking advantage of 3D touch.
3D touch – Using 3D touch, more functions can be done. One of them is a long press and clearing of all the notifications at once.
Redesigned Control Center – The control center is now redesigned with better icons and sections, and a completely dedicated music control widget is given, available with a slide on the control center.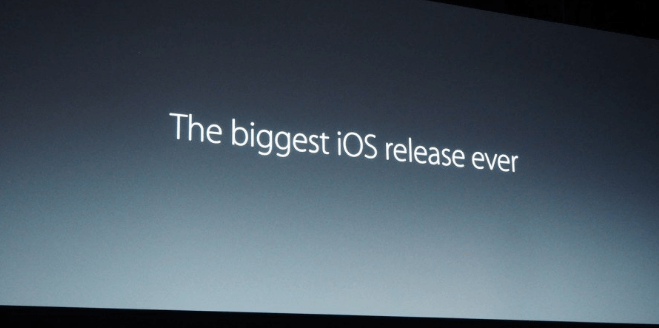 Siri – The virtual assistant is now open to developers. So now, you can use Siri with third party apps. Siri can now also help in ride booking. Photo search in apps like Pinterest, etc. can be done. Payments can be done using Siri, on a few selected apps.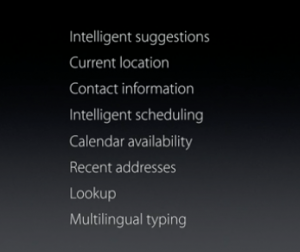 QuickType – Siri intelligence is being brought to the keyboard. Intelligent suggestions will now be provided while you are typing any text. Location, Contact Information, etc. can be shared by Siri without you having to type all of that. There is intelligent scheduling as well, as Siri adds all the information and make it a calendar entry. The QuickType supports multilingual typing.
Photos – The Photos app automatically uses Face recognition, and there is Object & Scene recognition as well. Memories uses advanced AI to cluster the photos and match locations, scenes, and faces to produce a collection of Memories. These are shown in an intuitive interface. This is similar to how Google Photos does, but a good addition to iOS. The movie / memory can be well edited with the addition of music, and change of font of the title.
Proactive Maps – Now, you can search for important locations. A Dynamic view is introduced with a better view of the street you are on, and traffic conditions will also be displayed along the route. There will be alternate routes suggested. These Map features are being introduced to CarPlay. Even the Maps app is being made open to Developers. Maps will have an option to book a ride and pay using Apple Pay.
In short, using Maps, one can find a restaurant, find the directions, book a cab, pay for it, without having to leave the app.
Apple Music – Over 15 million paid subscribers are already using Apple Music. There is an all-new design, as expected for the Music app. We'll go through a complete guide later to tell what all is changed, but iOS users are going to see a completely new App UI in the Apple Music. Not just with the design, but there are feature additions as well.
Apple News – All-new design for Apple News. Clearer and easier sections, a Trending section, and an intelligent feature that picks and arranges stories based on what you read. Subscriptions are now introduced, and users will now get Breaking News notifications right on the lock screen.
Home App – The Homekit with addition of more options is now available as a new app named Home, which is on the home screen. It also has the interactive notification support, where, for example, if someone rings your door bell – you can check the camera feed on your phone's lock screen and ask to automatically open the door for you.
Phone App – Voice mail transcriptions are now given to the users. With the Tencent ID inclusion, one can find out if a call is from a genuine user or is it a spam call. The favorite Truecaller app will now work with iOS.
Messages – Rich links, where you don't just see a link but a featured picture or even a video is embedded with the link. Tapping on the camera app will now show a live camera feed, just like how it is on Facebook Messenger app. Emoji is now 3x bigger. Tapping on Emoji highlights all the words that can be changed to Emoji.
There are bubble effects to let you share your emotions, and there are surprise messages as well. One can now use their handwriting in the messages, and there are full-screen effects included in the Messages app. Even the iMessage app is open to developers now. There's an App store for iMessage app.
Others
Notes collaboration can be done with other users at the same time.
Live Photos Editing is now possible.
"End-to-end encryption" with the on-device intelligence. There is no user profiling done.
Split View is now on the iPad Safari browser as well.
Whatever is going to change in the iPhone and iPad will reflect on the Mac and Apple Watch.
The iOS 10 Developer Preview will be available today, and the public release will be during fall. Public Beta will be available during July and you can signup for that if you wish to test it out before the official release.
The other announcements done at the keynote are about WatchOS 3, MacOS Sierra, and the new TVOS.